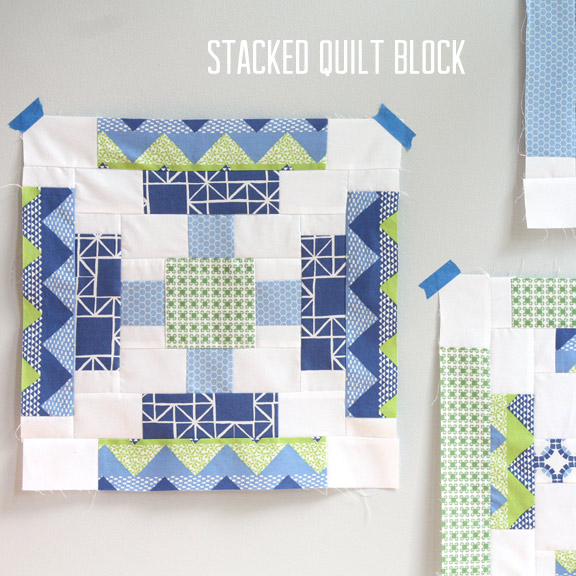 It is Monday and I am posting a tutorial. I know I haven't done a Make it Monday post in quite some time! I made these blocks last week using my new Quilt Blocks collection and thought I'd share quick instructions. So I made a quilt block using Quilt Blocks. How meta. Tomorrow I'll show you how to make glue using glue. Ha!
Anyway, this makes a 16″ finished block and you can easily use a pre-cut jelly roll since the strips are all 2 1/2″. You can download the .pdf instructions by clicking on the image below. I gave you the cutting measurements, plus some quick illustrations that will get you started. After you've made the first square, you just keep going, Log Cabin style.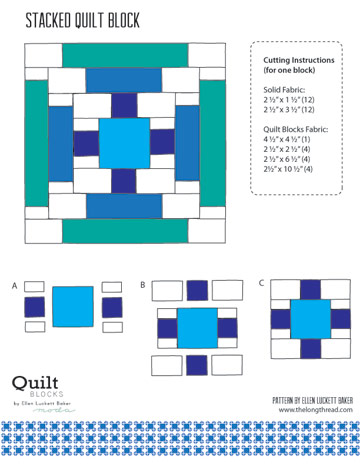 Click here for a list of shops that are now shipping the Quilt Blocks fabric.

Oh, and here's how it might look all together, if you made every block the same. The stars print that stands out so well in the image above comes in five colorways and I plan to make a quilt from four of the five colors, making each block the same. So you'll see that next year!