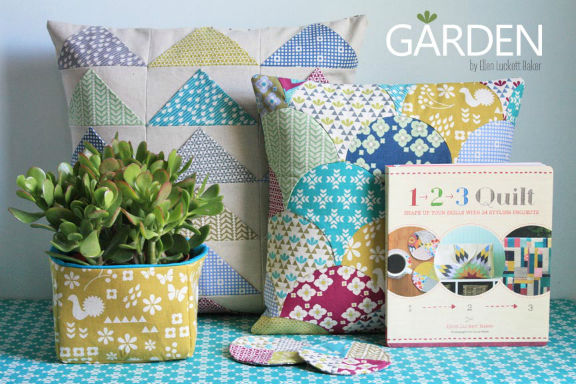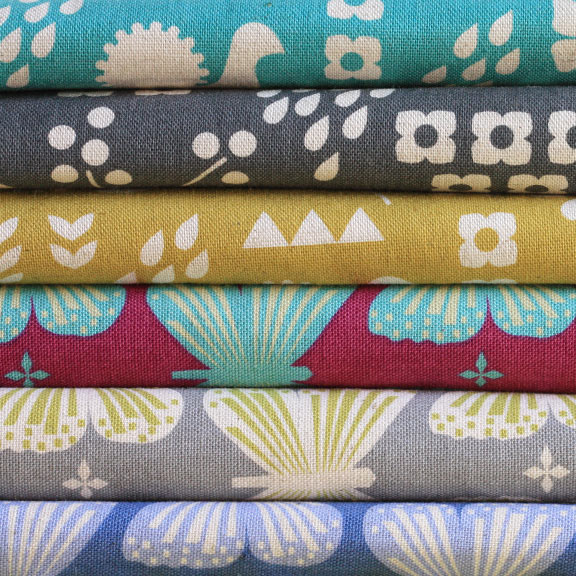 My Garden collection for Kokka will be shipping to fabric shops in January 2014! For wholesale information in the U.S., please contact Seven Islands Fabric. In Europe, Kokka fabrics are available through Nunoya.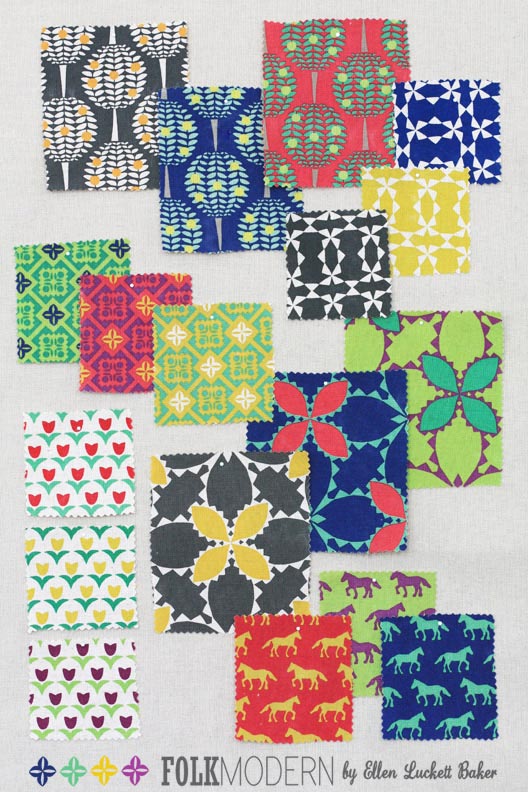 Folk Modern is my latest fabric collection for Kokka. Printed on a linen and cotton blend, this fabric is ideal for home decor projects, quilting, clothing and bags. Please feel free to use any of the images below for your online shop or blog. Simply click on an image to enlarge it and right click to save.
Please e-mail me for high-resolution images suitable for print publication. Contact Seven Islands Fabric for wholesale inquiries.
Sawtooth Flowers in Bright Green, Charcoal, and Blue.
Citrus Trees in Charcoal, Azalea, and Blue.
Medallions in Yellow, Azalea, and Bright Green.
Rings in Blue, Yellow, and Charcoal.
Horses in Bright Green, Azalea, and Blue.
Tulips in Azalea, Yellow, and Purple.
The Folk Modern collection is available from the following shops:
Coming to Miss Matatabi and others soon!
STAMPED COLLECTION 
My previous collection, Stamped is still available in some stores. Please contact Seven Islands for wholesale ordering information.
Please feel free to use the images below for your online shop or post them to your website. Just click on the image to enlarge it, then right click, copy and paste or save. See below the images for pattern names and colors. I kept things pretty simple! Thanks!
Circle Flowers in yellow, red and navy.
Triangles in blue, gray and red.
Ginkgo Leaves in purple, gray and blue.
Scallops in red, gray and yellow.
Ladybugs in yellow, purple and red.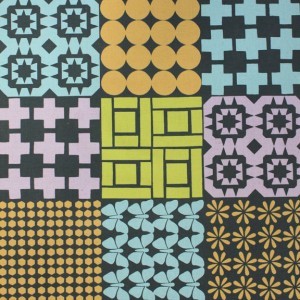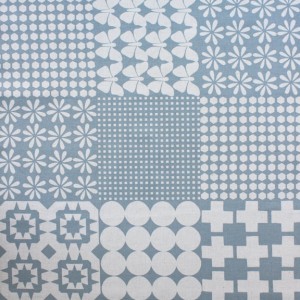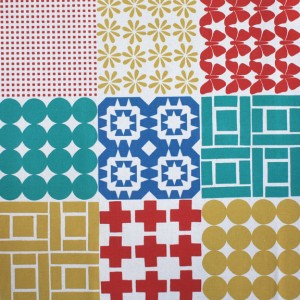 Cheater Print in charcoal/pastel, gray/white and multi-color. Note that the scale on this print is large, with each patterned square measuring around 6″.