Rope Handbag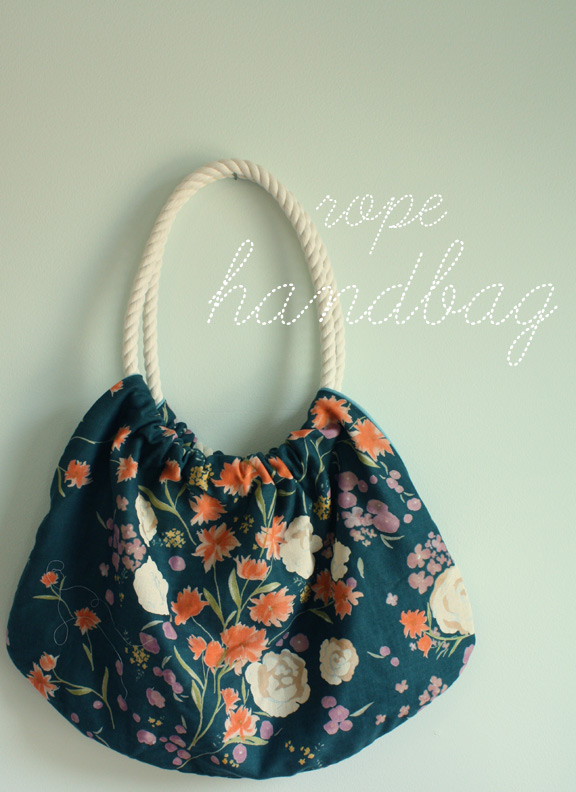 Here's a quick tutorial for a handbag with rope handles. I've pretty much been making the same summer bag for the past couple of years (see here and here).
Long story, but I bought some heavy-duty cotton rope to use for chair seats, then decided to go with wooden seats for the chairs since we have kids standing and spilling on the chairs. So I will be doing a lot of rope projects! This rope is a bit sturdier than the rope trim that you can find in the sewing store, but I think that will do just fine for this project. You could also use bamboo handles as I've done in the past, following the same instructions. I secured the rope handles by sewing them and then holding them together with hidden masking tape, but I think it would be a nice detail if you used metal clamps from the hardware store — and perhaps a bit more professional!
The fabric is by Nani Iro from Matatabi.

Click on the image below to download the instructions.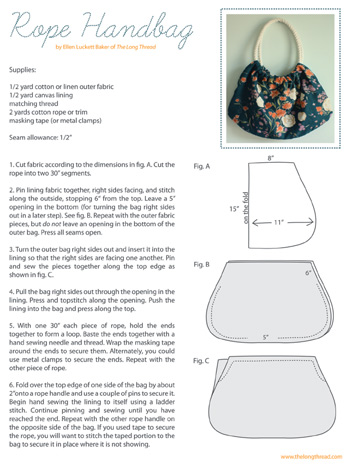 ---
---