Monster Tooth Pillow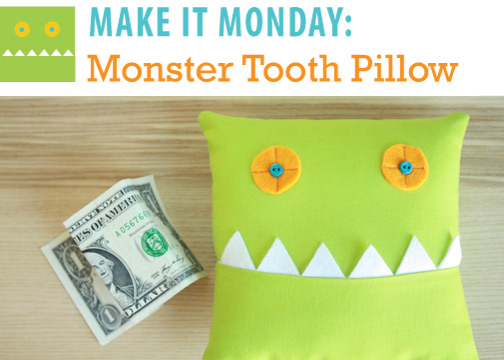 It's Celebrate the Boy Month at Made and Made by Rae. Dana and Rae are serving up tons of boy tutorials, ideas and inspiration over on their respective blogs. Plus they are offering giveaways and other good stuff. So be sure to check it out. They asked me to make a special project for boys, so here it is! Yes, I have two girls, but we still love monsters. This little monster pillow will gobble up your child's baby teeth and spit out money — what could be better?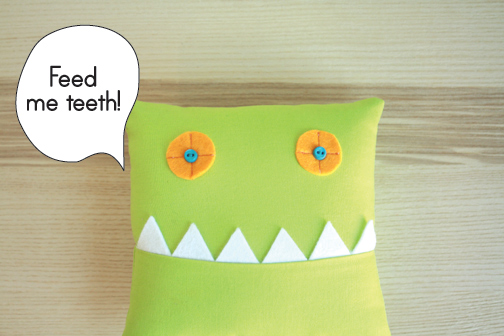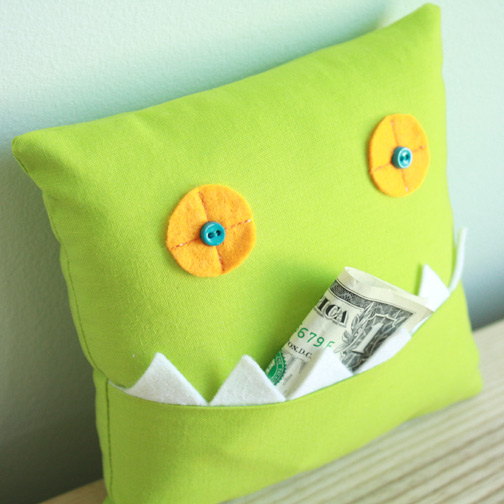 Measuring about 6″ x 6″, this little pillow is a cinch to make and I've given you the full tutorial with templates; just click on the image below.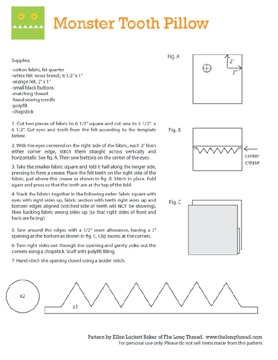 Be sure to check out all of the great ideas on Made and Made by Rae during Celebrate the Boy Month.

---
---