Pleated Tote Tutorial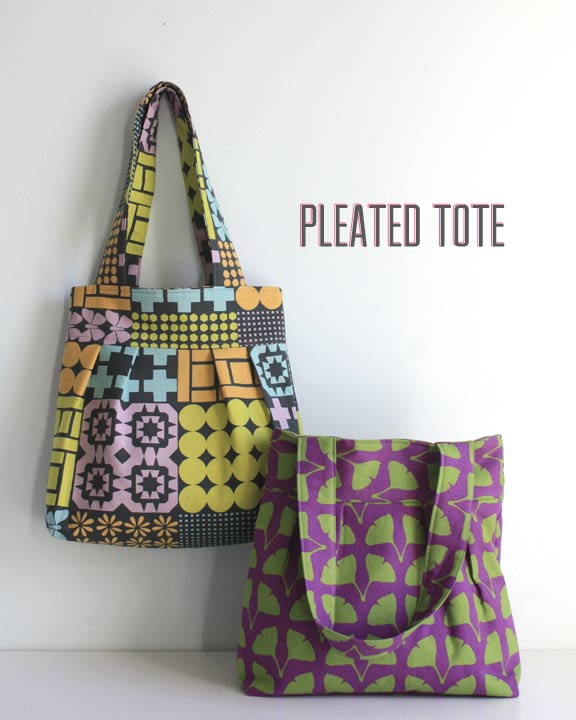 Should I call this a Make it Monday post? Anyone who has read this blog for a long time might remember that I posted tutorials regularly on Mondays. How did I have time to do that? Anyway, here's the tutorial for the simple pleated tote that I posted about a couple of weeks ago. Just click on the .pdf file below to print the instructions.
Note that the instructions guide you to sew two rows of topstitching on the bag, which I did the first time around, but not on the bags pictured here. So I'll leave the topstitching decision up to you. Also, the instructions don't include any pockets or snaps, but feel free to add whatever you'd like. Here I made the bags with my Stamped collection in the pastel on charcoal cheater print and the purple ginkgo leaves. See my previous post for fabric availability.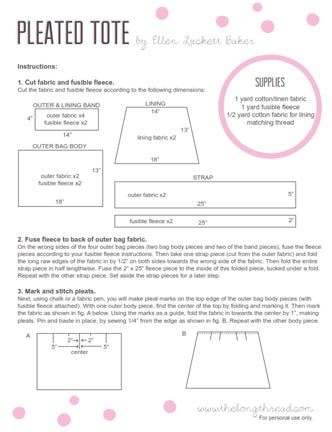 ---
---