Here's a round-up of some of my Valentine's Day projects from the past. Look for more card ideas tomorrow.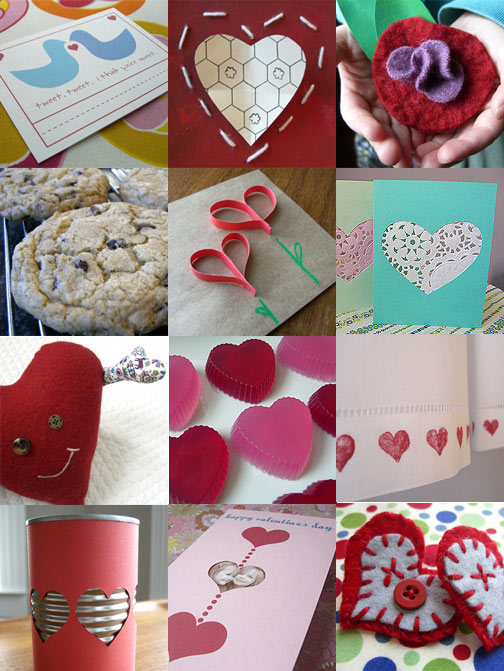 Lovebirds Printable Card (cut-out version and printable for kids).
Felted Sweater Flowers from my post for Alpha Mom.
NY Times Chocolate Chip Cookies.
Recycled Valentine's Cards for kids to make.
Plus more ideas for baked goods for Valentine's Day.