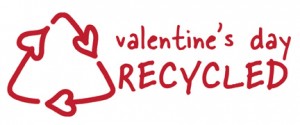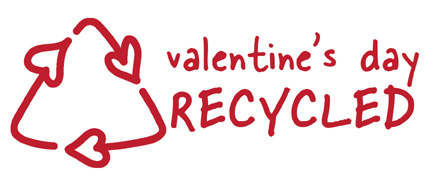 Here are a couple of ideas for recycled Valentine's Day cards.  I'm going to try to post a new idea each day this week.  So much better to make something from materials found around the house rather than buy a card at the store.
This card is made from an old manila folder and vintage fabric.  I used a bit of interfacing to stiffen the fabric and glued it on with spray adhesive before sewing a zig-zag stitch around the edge.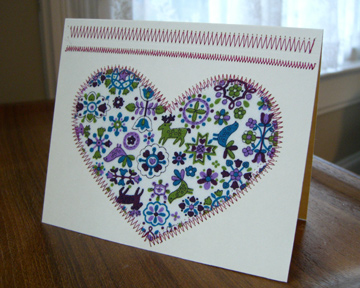 And here's one for the kids.  A lacing card made from a cereal box.  We simply cut the box, painted it with acrylic paints, poked holes and laced it with yarn.  Good exercise for fine motor skills and fun to boot.  The center heart is a scrap from an old embroidery pattern book.