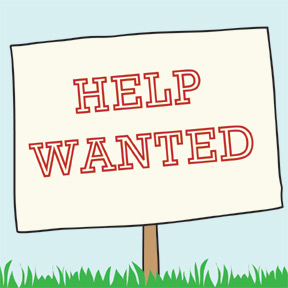 Thank you all for your kind words in response to yesterday's post. You motivate me to press forward and make this blog work better for me and for you too! I really appreciate all the positive feedback and helpful suggestions. Sometimes it's just nice to hear back from you and to know that I'm not screaming into the abyss.
I have lots of ideas, but what I really need is some help. So, if you live in the Atlanta area and are looking for a part-time internship, let me know. It will be a paid (barely) position with only about 10 hours a week, but I think it would be perfect for a student of fashion or graphic design. I'll need someone to help test sewing patterns, scour the web for projects, and help with a couple of photography and graphic design jobs that I'll be working on this spring and summer. And I'd especially like someone with quilting experience.
If you're interested, please contact me for more details. Please don't leave your information as a comment on this post, but rather contact me directly.