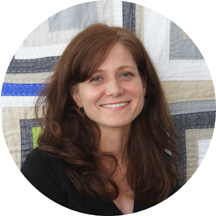 My name is Ellen Luckett Baker. I live with my husband and two girls in Atlanta. In my pre-kids life I worked as a floral designer, museum educator and non-profit fundraiser. I hold a B.A. in Art History and a Master's of Public Administration with a focus in Non-Profit Management.
I have increasingly begun to appreciate the value of handmade items in our mass-produced world. So now I love to sew little clothes for my girls, make quilts, or work on any crafty project that can teach me something new. I hope you can find some crafty inspiration here.
My books, 1,2,3 Sew (June 2011) and 1, 2, 3 Quilt (September 2013) are published by Chronicle Books. Read more about my books and see images here. For press inquiries, please contact Chronicle Books or e-mail me directly at thelongthread [at] gmail [dot] com.
I design fabric for the Japanese company, Kokka, which is available in the U.S. from Seven Islands Fabric. See my fabric designs here.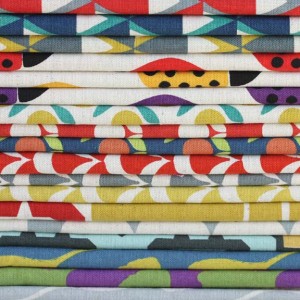 You can also find the holiday craft column that I wrote each month for several years over on AlphaMom.
My projects are featured in the following publications:
Have questions?  You may contact me at thelongthread [at] gmail [dot] com.
Want to advertise on this site? Click here for more information.
All of my links and recommendations are based solely on my own opinions. I am not being paid to promote any products. From time to time, people might send me products to review, and this will be noted in my post. I am always looking for new handmade goods and shops to feature here, so feel free to e-mail me with suggestions!
I participate in the Amazon Associates program, so whenever there is a link to Amazon, I do receive a small percentage for the referral. Thanks for your support!

The Long Thread by Ellen Luckett Baker is licensed under a Creative Commons Attribution-Noncommercial 3.0 United States License.