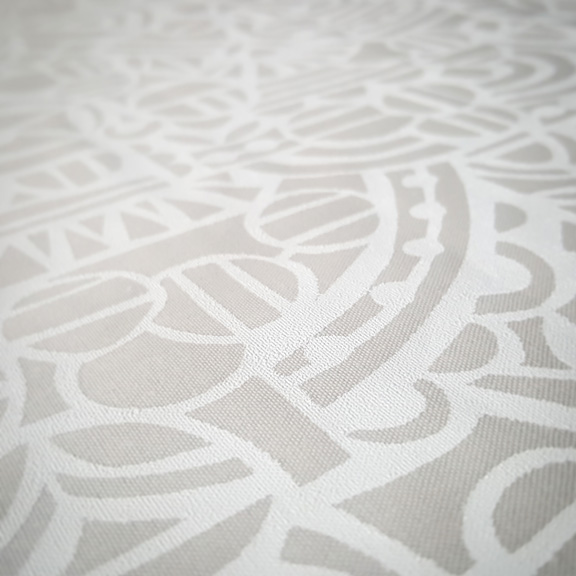 This papercut to screenprint paper technique has me thinking a lot about negative and positive spaces. Perhaps a good metaphor for my attitude, but that's another story.
When using the freezer paper screenprint technique, the open spaces in the cutting will hold the ink, or turn from negative spaces to positive on the finished fabric, as you can see below.

But when you burn a screen, the negative spaces remain that way, with the paper creating the positive spaces in the ink, just as it is in the papercut.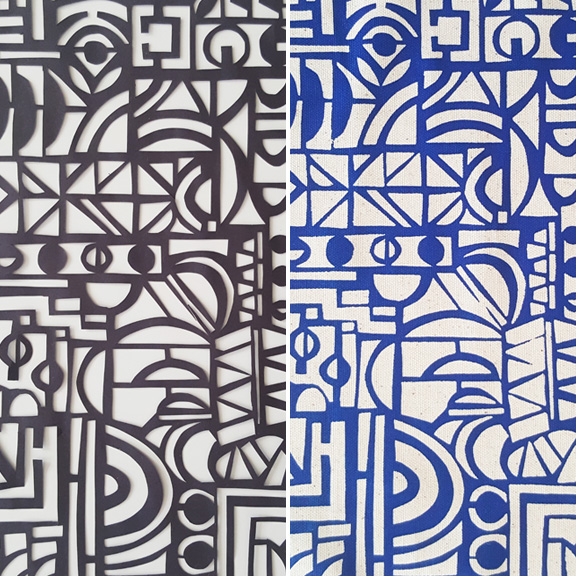 Anyway, I created another papercut design  (below) and plan to burn a screen tomorrow. I'm still working to perfect screen burning with some new supplies that should help. Previously, I coated the screens with a squeegee in a dark closet, but I just ordered a scoop coater and a red light bulb, so I think that will help prevent drips and uneven coatings.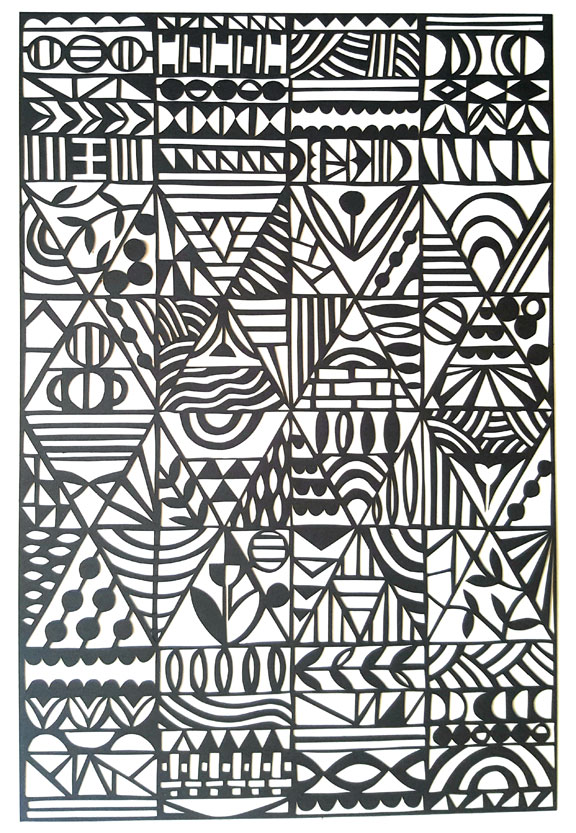 Overall, I enjoy the multi-step process of paper to screen as it allows me to focus on whichever aspect I choose — the meditative paper cutting one day and messy screenprinting the next, just like my moods have positive and negative spaces.
I use Amazon affiliate links in many of my posts. This means that when you click the link and make a purchase, I receive a nominal commission, which helps me buy more art supplies. As an independent artist, I rely on this support. Thank you!