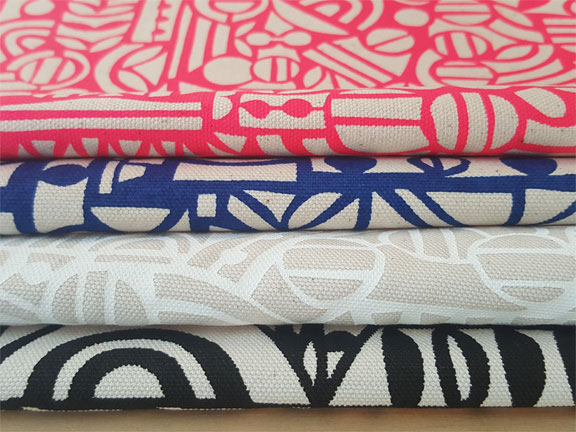 Progress! I've burned two good screens from my papercuts and the fabric is piling up quickly.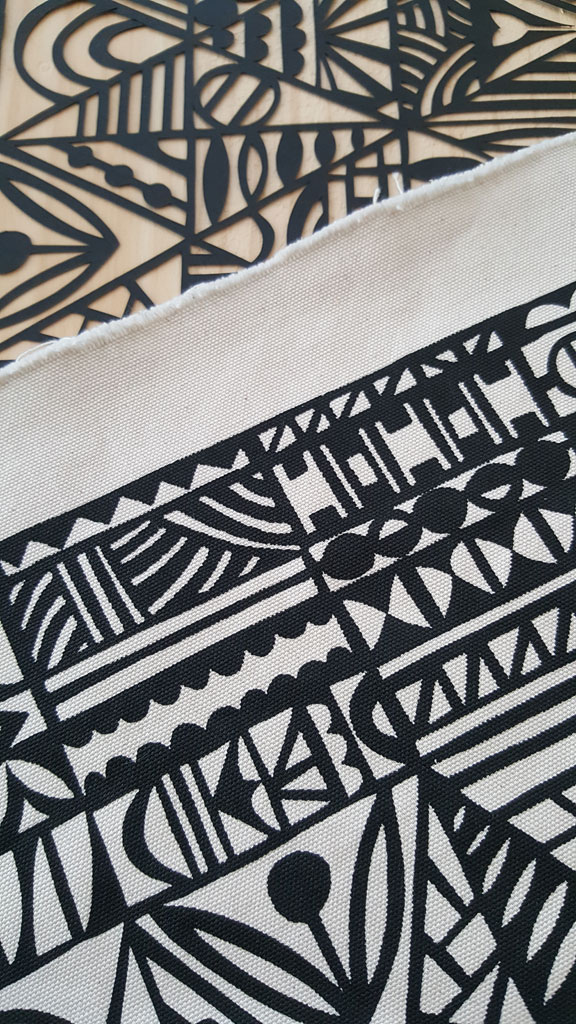 This is my latest design, printed in black ink. You can see the original papercut above. My plan is to begin with three screens and offer the designs in five colors — those pictured above, plus metallic copper!
At the same time, I'm waiting for strike-offs from my next collection of linen fabric for Kokka, which will be available around May.