Storm Sewing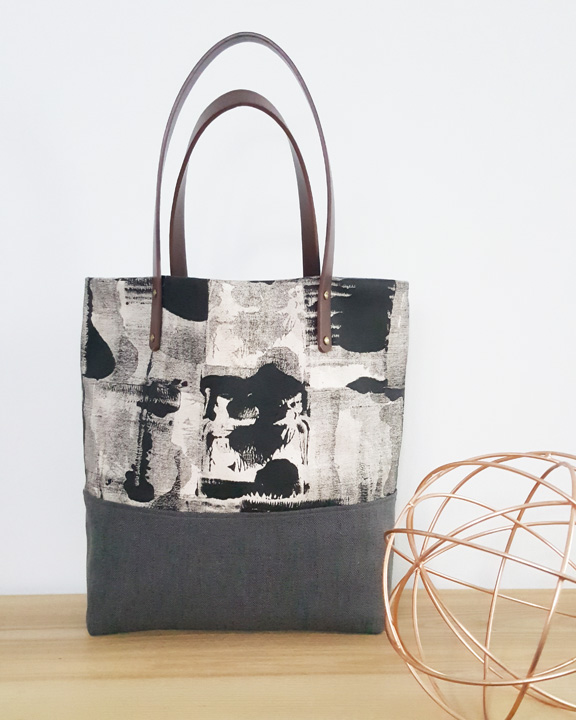 Thinking of everyone who was in the path of powerful Irma over the weekend. We were fortunate and didn't even lose power during the storm, so I was able to sew. As I'm developing plans for a pattern shop, I'm thinking about the sewn goods that I actually use in my everyday life and want to focus on projects that are simple and useful.
I made a variation of this tote with my hand-painted fabric. This version is slightly wider and not as deep, but is quite roomy. I plan to work on a smaller cross-body bag next. What features do you want in a handmade bag? I'm not one for lots of buckled pouches and zippered compartments because I just forget where I've put things, but what do you think? I want my patterns to be straightforward for beginning sewists, but I understand that people like options. I'm thinking of making basic patterns for the shop with variations as free tutorials on my blog.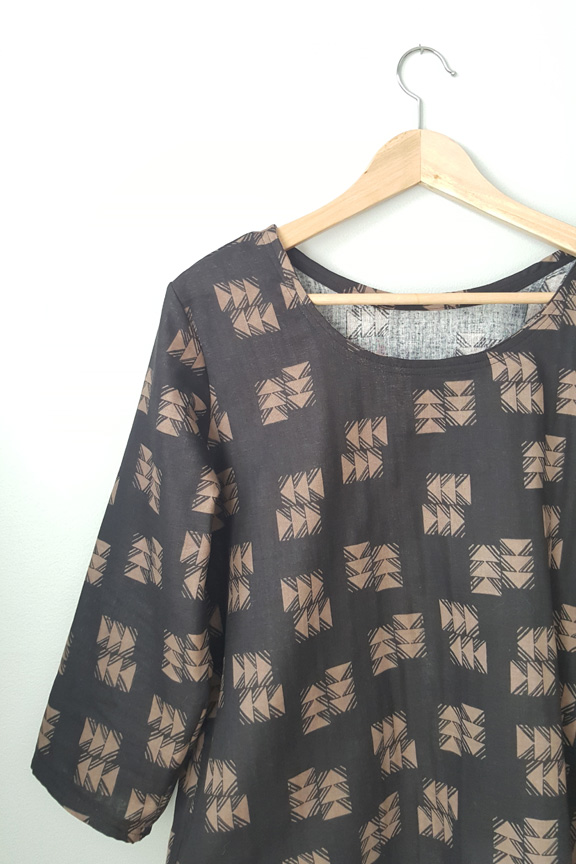 Then I made a Scout Tee with some adjustments. I bought the pattern from our new local haberdashery, Topstitch! Since I'm terrible at following instructions, I usually cut out the pattern, then sew it together my own way. For this top, I lengthened the sleeves to 3/4 length and made the bias binding at the neck wider so it would stay flat. When working with double gauze, it's helpful to stay-stitch the neckline and double stitch hems for added stability.
This double gauze fabric is from my Paint collection and was created from the block print design below. For this collection, I stamped and painted designs, then scanned them in, changed scale and color, and put them in repeat to create the fabric designs.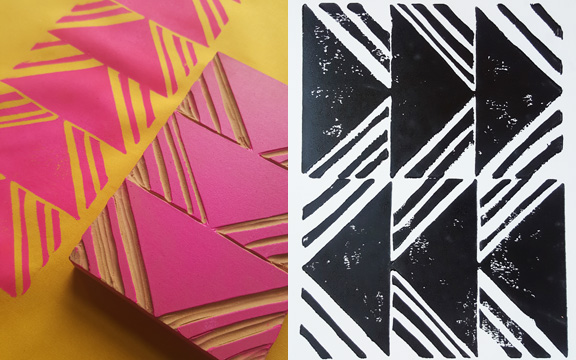 You can see the final colorways below.
---
---