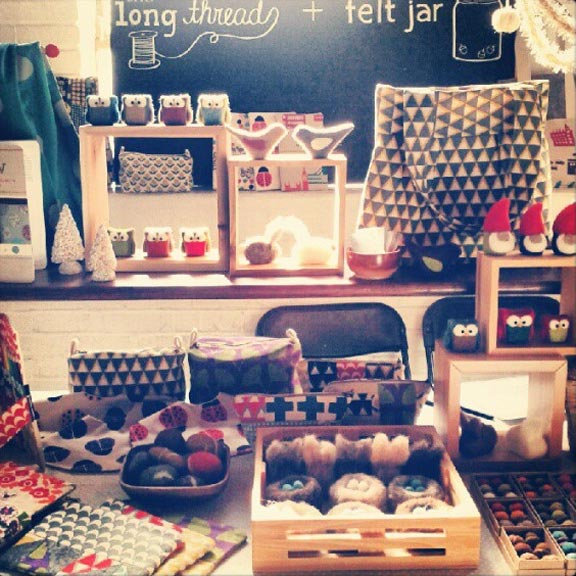 Well, I'm exhausted. But it was a fun weekend hanging out with the hipster kids at the Indie Craft Experience. Laura and I had the first booth as you walked in the door, which kept foot traffic and a cool breeze headed our way. I think I made a small bit of money, but it's just so much work! I am an old lady with many aches and pains.
But I really enjoy talking with people about making things and encouraging people to learn to sew. "You like this bag? You should make one!" By the way, I am really going to try to post a tutorial for this bag later this week. Laura's felted goods were a big hit and people loved learning about her needle felting process. Yes, she pokes a needle into felt for hours, perfecting the gentle art of patience.
And I didn't even take my camera! But I do have these Instagram shots. You can see our booth above and Laura's acorns below. Thanks to everyone who came out and bought something from us!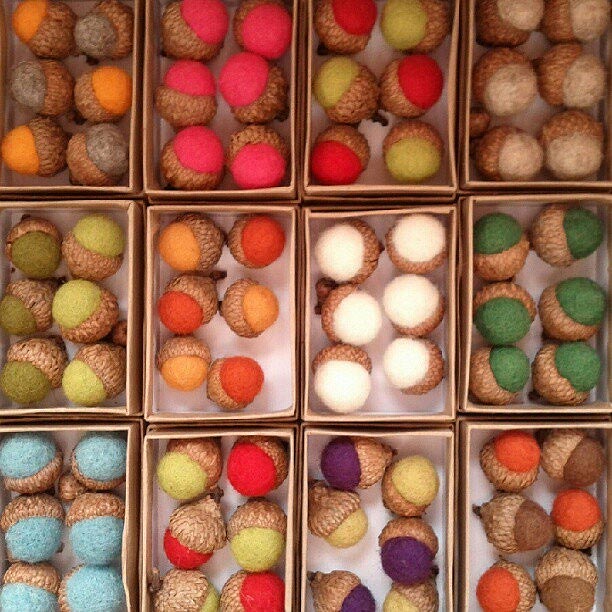 Plus, I got to shop a bit! Truly, I did not even have time to really look at all the booths, but here's what I got: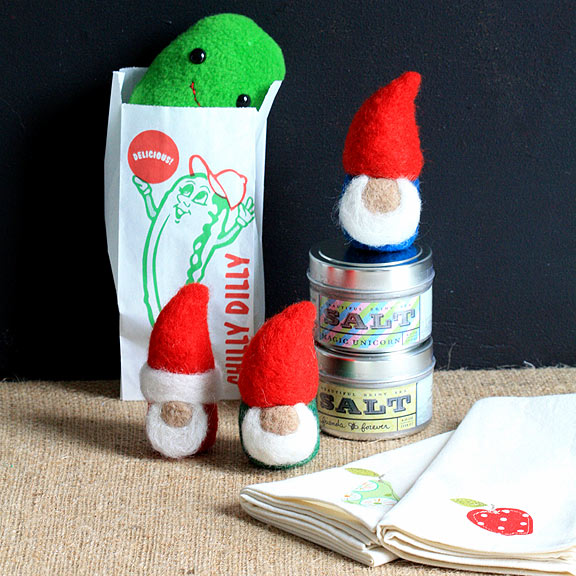 -This great pickle softie from our booth neighbor, Missy Kulik. For my kid's teacher who collects pickles!
-I traded Laura for some of her cute little felted gnomes.
-Two tins of delicious flavored salt from Beautiful Briny Sea. This would make a great simple hostess or teacher gift. I'm afraid that I'm selfishly keeping mine!
-A set of napkins from The High Fiber. I adore her tiny little appliqué designs.
Other great vendors: chocolate from Sweeteeth, rubber stamps and whimsical wooden dolls from The Small Object, these creative softies from What's In Your Cellar, wooden bangle bracelets from Dendrocreations, and prints from Methane Studios. Kudos to Christy and Shannon who did a great job organizing this show. Don't miss more handmade goodness at the Pop-Up Shop in Criminal Records from November 24-December 30.