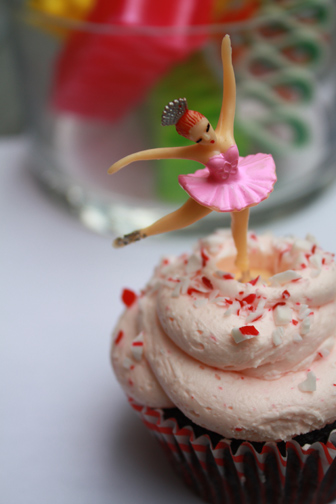 We had a Nutcracker Ballet birthday party yesterday for my now six-year-old. Since the house was already decorated for Christmas and she loves to dress up, it worked out well. I am seriously making an effort to dial down the stress around here, but as always, I do more than is necessary for parties. I'm starting to think that I enjoy the preparation more than the event itself.
Anyway, I made some chocolate cupcakes with candy cane icing topped with ballerina cupcake toppers from here.
We made tissue paper "snowballs" and hung them over the table with paper doilies and a Clara ornament. Our nutcrackers that we've collected over the years lined the mantel, along with the gumdrop trees I made last year. I don't know which is grosser, the fact that I put the gumdrop trees in the attic and saved them for another year or the fact that the candy looks exactly the same as it did last year. Ick.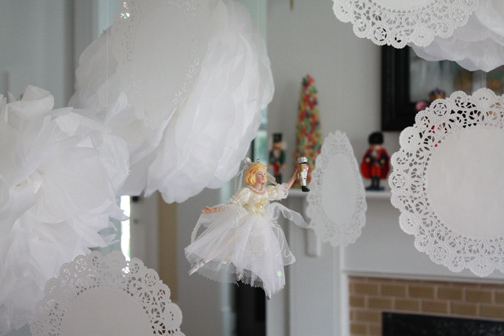 The dancing dolls garland is a design that was drawn by my daughter, painted with watercolors here. We also used this image for the invitation and the paper doll party favors. There was a necklace tucked inside the paper doll package, which I'll be showing you tomorrow in my Make it Monday feature.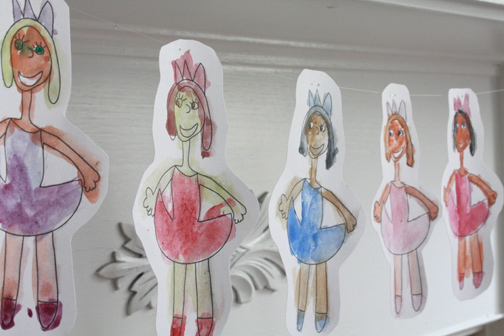 I kept the table decorations simple with some styrofoam balls dipped in glitter mixed with some ornaments and bottlebrush trees.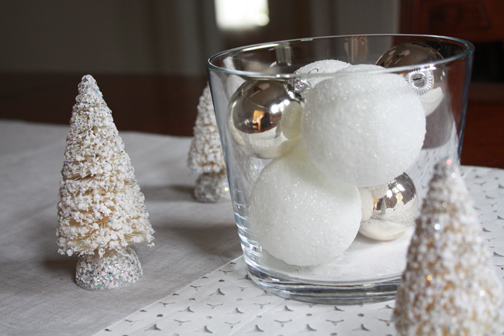 One December birthday down, another to go.