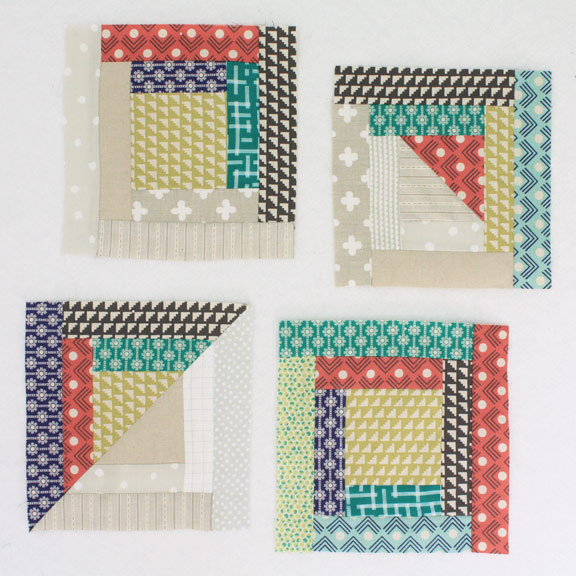 More experimenting with blocks in my Framework fabric, mixing double-gauze cottons, quilting cottons, and linens. I think I'm actually going to try a basic courthouse steps pattern instead of any of these log cabin variations. But I will definitely mix the Framework prints with neutrals.
Also, if you haven't done so already, you might want to read this post from Abby Glassenberg regarding Aurifil's social media marketing. I commented on her post and also posted some of my thoughts over on The Long Thread Facebook page. I think that this is an important issue to discuss as a quilting community.
In our current age of ubiquitous social media, how we conduct ourselves online is a reflection of who we are, whether we feel it's an accurate depiction or not. As someone who struggles with how much I should communicate via Twitter, Facebook and Instagram, I am keenly aware that we never fully know a person based solely on their online interactions. It's a difficult world to navigate and I've got no clue how I'm going to guide my daughters through this maze.
While I'm encouraged that Aurifil may change its social media marketing practices, I also hope that in this process we will remember that tweets, posts, comments, and status updates are meant in fact to be social interactions. We should perhaps give the same care and consideration that we use with people in real life.