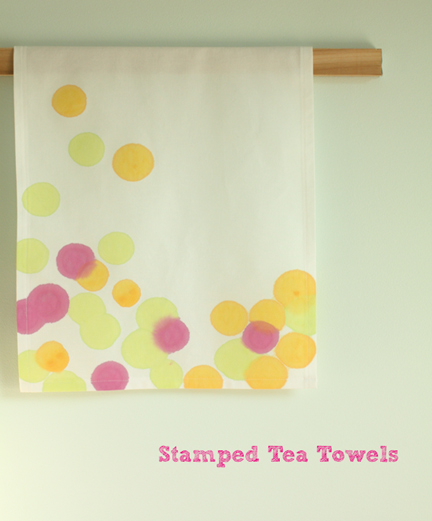 And the blog tour rolls on! Today 1, 2, 3 Sew is being featured on two excellent blogs: Indie Fixx and Patterns by Figgy's! A tutorial, pattern reviews and a book giveaway.

For Jen's post over at Indie Fixx, I came up with a quick tutorial for the simple stamped tea towels shown above. This project is not featured in the book, but it is  a variation of the Fruit Tea Towels. Head over to Indie Fixx for the full how-to with additional photos.

And be sure to stop by Patterns by Figgy's where Shelly has whipped up THREE projects from the book! They are also hosting a giveaway of  1, 2, 3 Sew, so enter to win a copy. And Shelly and Karen have a new book coming out soon! If you have any little boys in your life to sew for, then you should definitely add Sewing for Boys to your wish list.