Today the blog tour heads to Papernstitch where I did a podcast interview with Brittni about the process of publishing 1, 2, 3 Sew. Brittni Mehlhoff manages this fabulous exhibition site, showcasing some of the best talent in independent art and handmade design. Her blog is packed full of excellent resources for crafty businesses and those who love handmade.
In addition to getting to hear my raspy voice and Alabama accent (pretty sure I called a blog a "blawg"), you can hear about how I found a publisher, edited the book, and some of the not-so-glamorous details of the book-making process. Like the story of the real setting of this seemingly idyllic photo below.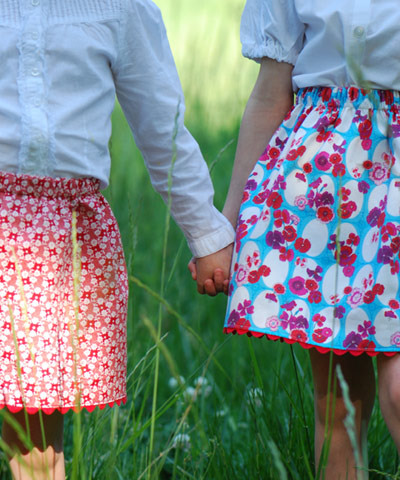 Photo by Laura Malek.
So head over and listen to the interview with Brittni. And I apologize for the feedback. We did the interview via skype and it seems that I should have used a headset or microphone or something.
Thanks to Papernstitch for being part of the blog tour! Oh, and I'll soon share a sneak peek of that new project I mentioned!