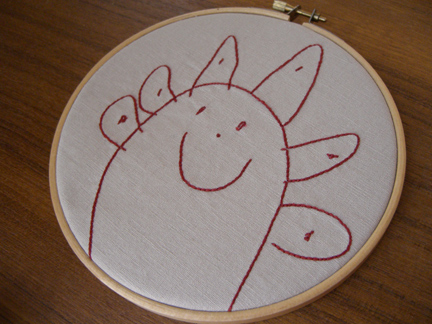 Teacher presents, end-of-the-year school projects, sick kid….there have been lots of occasions for crafting around here.
I digitized this drawing by my four-year-old for her teacher gifts.  This one I made a little large for the hoop and it seems that kids don't really appreciate having their artwork cropped, but I like it.  The teachers will get the full image, as you can see below.  She is going through a drawing phase that we call her "egg people" phase.  This one is a flower, but they are generally all shaped like eggs with crowns, arms, or other embellishments and these sweet smiling faces.  They reflect her personality so well.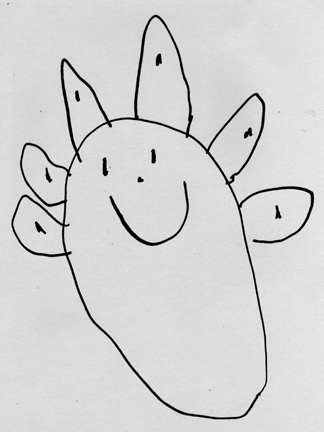 And then more ducks.  My six-year-old wanted to make a sculpture for her class project, so she used Sculpey and acrylic paint to make these tiny little ducks.  She wanted them to be attached, so I put a piece of wire in between them and baked them together.  I think she did a very nice job.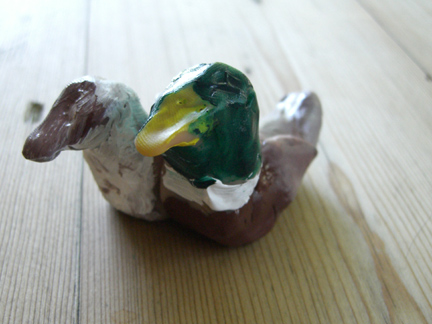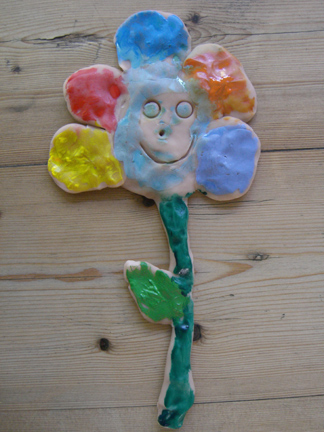 And my four-year-old made her own sculpture, which I plan to mount to a pretty block of wood.  You can see her theme repeated here.  This is the kind of stuff us moms love.