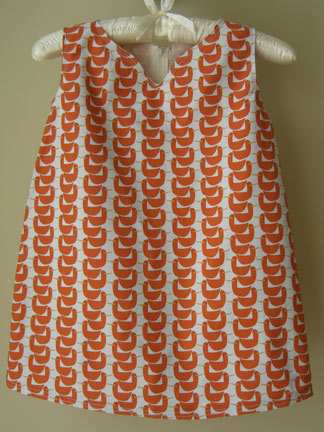 Well, since my six-year-old is doing a project about ducks, she needs a duck dress to wear, right?  Maybe I've gone a little overboard, but when I saw this incredible fabric from Lizzy House at The Fabric Bar, I knew that my daughter would love it.  This clean, graphic design begged for a plain and simple dress.  I added a dip in the neckline and double rows of stitching around the neck, arms and hem.  I really love this fabric.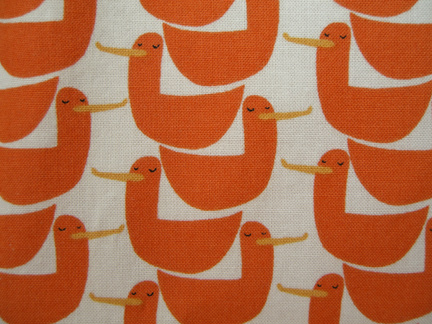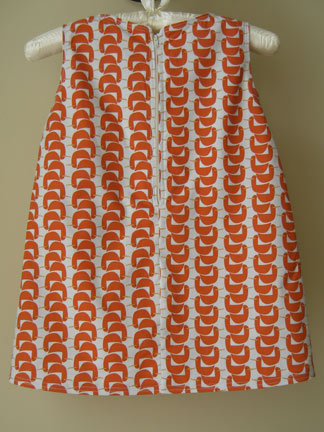 Anyway, on to the importance of looking at your fabric before cutting.  My fabric was face down on the floor as I was cutting and I was so concerned with getting the seams to match the design, that (oops) the ducks are upside down on the left side of the back of the dress.  Can you tell?  Oh well, it adds some interest.
And if you liked that last dress I made with the Lecien fabric, check out this giveaway at Sweet Emmelie.  It's a super-cute reversible dress!