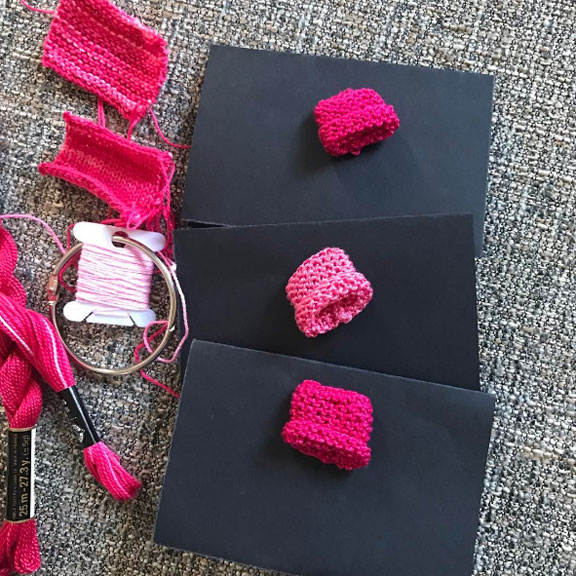 I'm excited to see so many people exercising their freedom of speech through craftivism. The Hide a Hat and Fight Back project from Catherine Hicks encourages you to knit a tiny little hat with embroidery floss and leave it with a note for someone to find. Such a quiet, yet strong way to express yourself and remind others to take action. Her note ends with "The cure for anxiety is action." You can read an interview and learn more about the project over on Betsy Greer's website, Craftivism, and you can follow along with the tiny hats on Instagram here and with the hashtag #hideahatandfightback.
And in more tiny hat news, did you see these tiny hats on the ducks in Boston Common?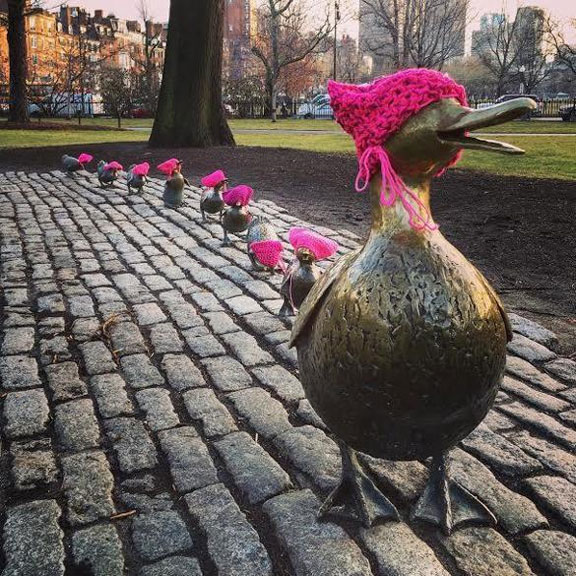 The amazingly talented felt artist Salley Mavor of Wee Folk Studio has also joined the craftivism movement with her little characters now making statements. I was honored to visit her studio in Massachusetts a few years back. Many artists, myself included, now feel compelled to speak out against injustice despite possible damage to our commercial work. Using craft as our medium of expression is only natural. You can follow Salley on Instagram or check out her beautiful books here.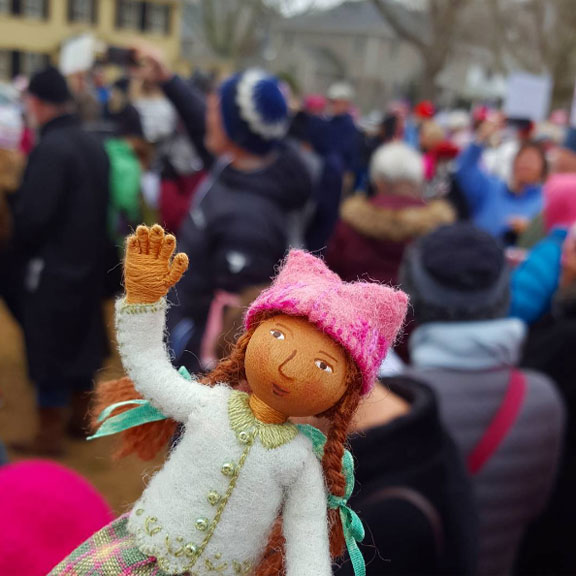 Carry on, tiny hats!