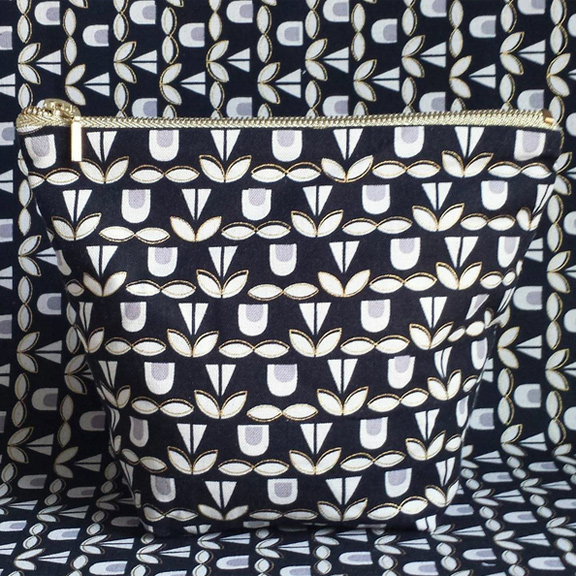 My Monochrome  fabric collection for Kokka is in stores now! In Atlanta, you can head over to Intown Quilters to check it out. Here's a list of stockists in the US.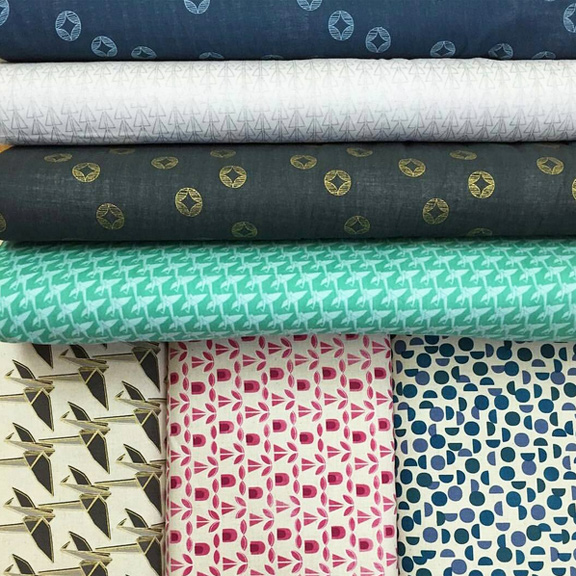 Monochrome collection. Photo credit (above): Intown Quilters.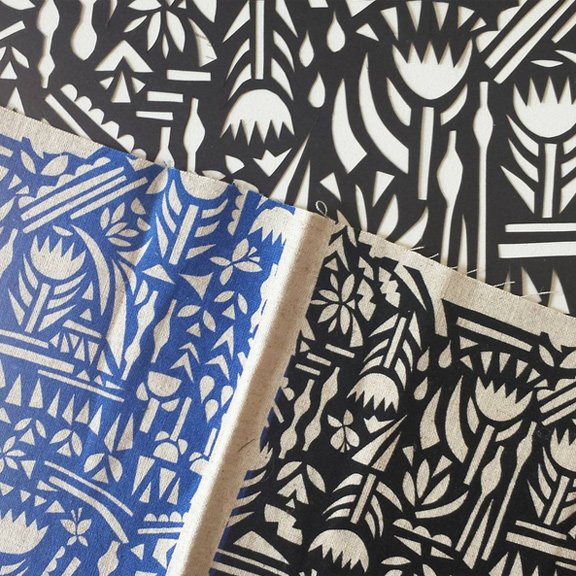 Meanwhile, I got the strike-offs from my upcoming fall collection for Kokka. For this collection, I tried a new technique. I hand-cut paper, then scanned it and then digitized it. I thoroughly enjoyed this process and I think it will lead me down new paths in my future collections. I like the idea of permanent mistakes. Once I had cut something that I didn't like, I was forced to keep going and incorporate it into the design rather than discarding it. In digital work, it's too easy to start again and I think it expands your creativity to commit on paper. I didn't do any sketching beforehand, just sat down with my exact-o knife and card stock, which I found to be a very meditative process.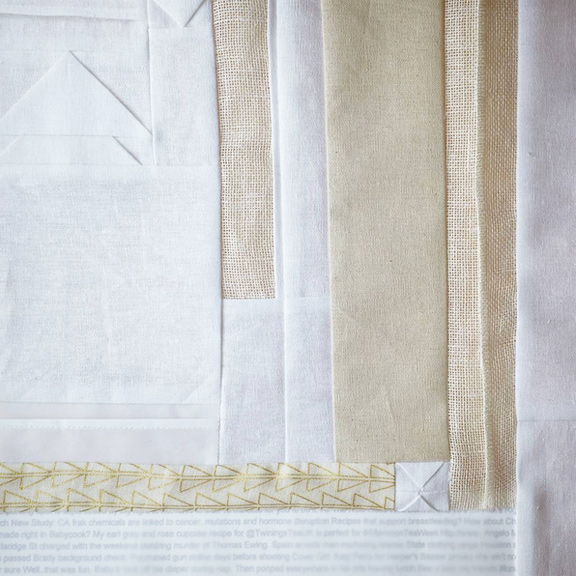 That's led me to thinking about mixing paper and cloth. I've been experimenting with blocks of sewn paper, vellum, acetate and different fabrics. I'm interested in the texture, but also want to explore ideas. Here I printed tweets from different people emphasizing the disjointed ways that we are connecting with each other online. More on this later.