Book Winners and Acknowledgments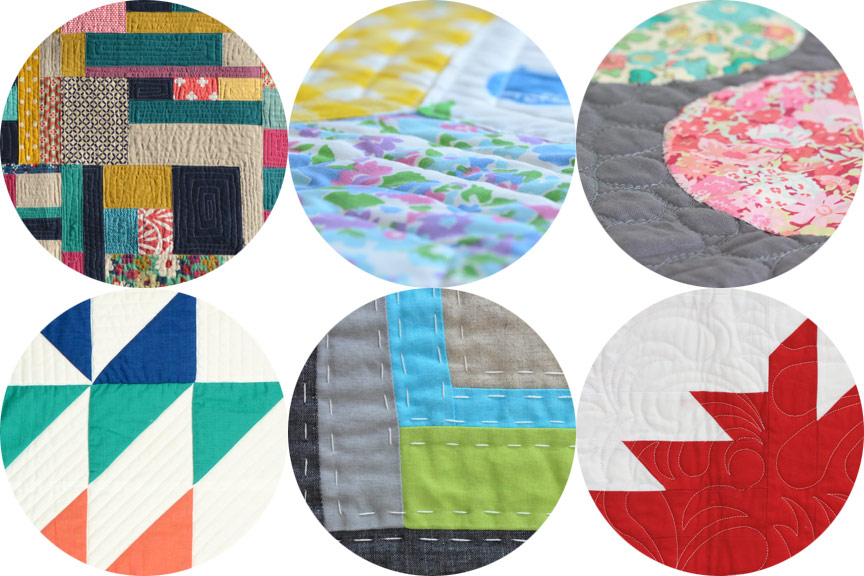 Congratulations to #93 Emily, #154 Michelle and #160 Mary! You are the winners of the 1, 2, 3 Quilt giveaway! And Mary was one of my pattern testers, so she can see her name in the acknowledgments. While I'm here, I'll list all of the amazing folks who tested patterns for me:
Rebecca Policastro Aranyi, Brooke Crook, Mary Emmens, Cristy Fincher, Sarah Jackson, Heather Loney, Katie Loney, Rebecca Makas, Cindy McCamant, Kellie King Morgan, Deb Robertson, Mandie Segura, Emily Sposetta, Jennifer Sylvia, and Kerry Wilkinson. I don't seem to have all of your blogs/websites, so send me the links and I will post them here. Thanks for all your help!
I also wanted to talk a bit about the top quilting of the quilts I made for 1, 2, 3 Quilt. I had help from some amazingly talented people.
Tia Curtis quilted the Random Rectangles Quilt using her beautiful free-motion technique, the Honeycomb Quilt with echo quilted lines, and the Cluster Dots Quilt with pebble quilting (all pictured in detail on the top row above). Lisa Sipes did some amazing line work on the Triangles Quilt at bottom left. A local quilter, Regina Carter, added some organic shapes to the Stars Quilt (bottom right). And as I mentioned in a previous post, Diana Taylor did the hand quilting on the Lopsided Squares Quilt (bottom row, center). And Jessie Edens helped me out by finishing the binding on most of these quilts. Thanks to everyone!
---
---