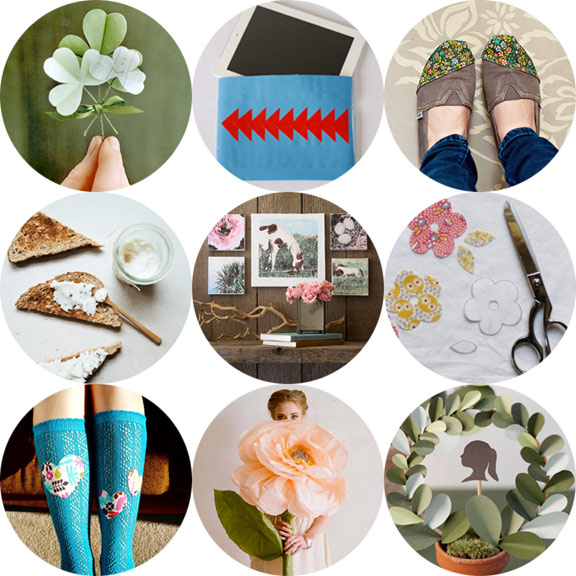 Shamrock Boutonnieres from Martha Stewart.
Duct Tape iPad Cover from Craftbits (via How About Orange).
Custom Repaired Toms from Under the Sycamore.
Coconut Butter Recipe from the Kitchn.
Nature-Inspired Paper Projects from Better Homes &Gardens.
Spring Tea Towel from Michael Ann Made for Papernstitch.
Appliquéd Knee Socks from Diane Gilleland for CRAFT.
Giant Paper Flowers from Ruche for Design Sponge.
Paper Leaf Topiary from Brittany Watson Jepsen for Etsy's How-Tuesday.