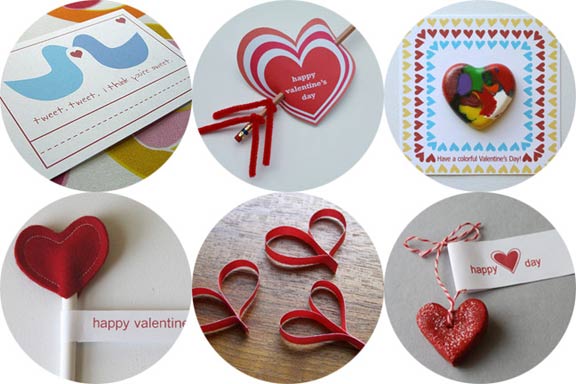 Here are a few Valentine's card ideas from the past. My kids have ideas for this year, so hopefully I will get to share those with you soon. Meanwhile, we are collecting toilet paper tubes! My husband asked why they were all lined up in the kitchen and I said we were saving them for Valentines. His comment was "Of course. Nothing says 'I love you' like toilet paper tubes". So true.
Tweet, Tweet printable valentines.
Cupid's Arrow Pencils with printable from my post for Alpha Mom.
Crayon Hearts with printable card.
Several ideas for simple handmade valentines in a post for Alpha Mom.
Recycled card ideas.