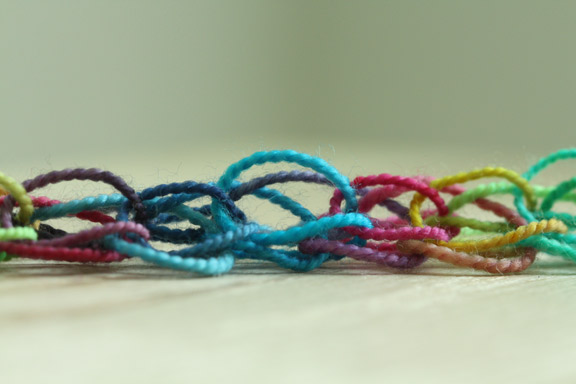 Lately I've been getting tangled up in balls of yarn strewn about the house. This is due to my 8-year-old's new obsession with finger weaving. She is making scarves, bracelets, necklaces, belts, doll clothes and all kinds of things with her finger weavings. If you're not familiar with the process, you can learn it here.
Seems like life has been pretty busy for us lately. I'll be working on some new projects over the next couple of weeks so I won't have as much time to dedicate to the blog. More fabric and another book, perhaps? We'll see where it all goes.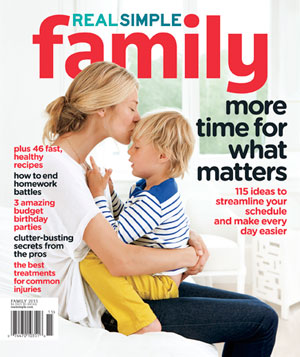 And if you turn to the back of the new family issue of Real Simple, you can see my name! I contributed a tidbit about making a homemade kazoo for their wacky holiday calendar. It's a great issue full of party, holiday, and organizing ideas, so be sure to pick it up!