Etsy Finds Friday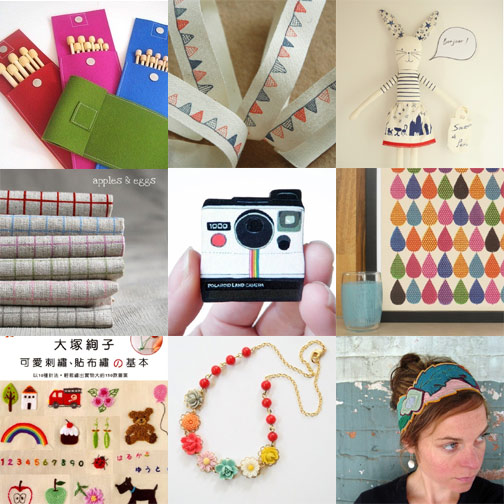 Tall Knitting Needle Case, $28 from mlmxoxo.
Dainty Little Flags Cotton Trim, $2.70 per yard from Inagaki's Shop.
Make Your Own Rabbit Kit, $18 from Mikodesign.
Simple Grids Cotton/Linen Fabric, $3.40 for 20″ x 28″ from Apples and Eggs.
Polaroid Wood Brooch$15 from craftyFOLK.
Droplets Screenprint, $45 from Summersville.
Japanese Embroidery Book, $22 from MeMe Craftwork.
Girls' Annabel Necklace$34 from Nest Pretty Things Kids.
Candy Thief Sparkle Band, $37 from The Candy Thief.
---
---