DIY Bat Costume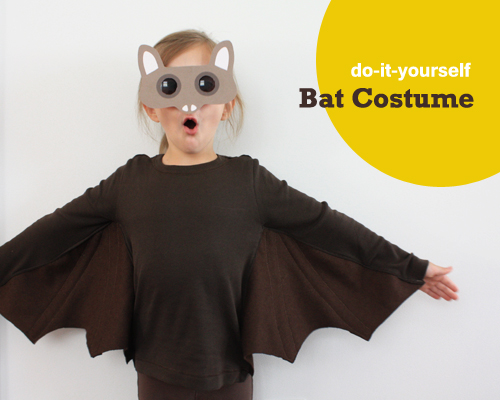 Try making this simple bat costume from a t-shirt and wool felt. More Stellaluna than Batman, this little brown bat is for kids still willing to wear a cute Halloween costume. Unlike my older daughter whose goal is to "scare little kids". She's seven, so she still gets scared quite a bit herself.
My five-year-old reluctantly put on this costume and then loved it. Now she wants to do her kindergarten animal research project on fruit bats. First off, we need to research bat sounds. She was hooting in these photos, but I guess bats screech? We'll find out.
Full instructions and printable mask in my post over at Alpha Mom.
---
---