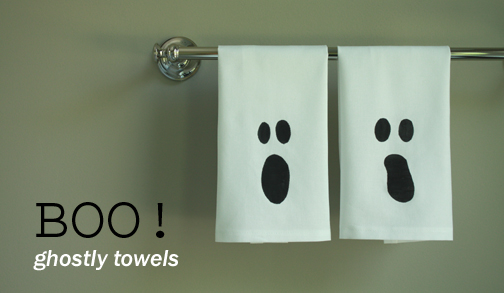 Add some boo-tiful towels to your bathroom this Halloween. (Sorry, couldn't resist).
Here's another freezer paper stencil project, but these could easily be made with hand embroidery or appliqué. I made these simple white towels, but you could also just buy some. Here's the stencil template.
Check this earlier post for instructions. You could also make the bottom hem of the towels wavy like the bottom of a ghost, but I could just barely sew a straight line today, so that's all I attempted. This is very similar to the cereal box stencil treat bags I made for Alpha Mom and also similar to the printable boo banner that I posted two years ago.