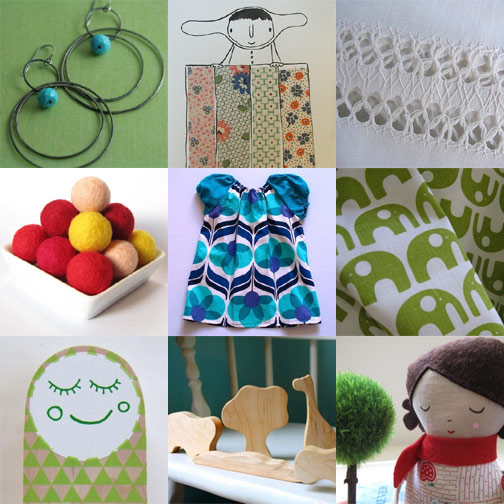 Turquoise Orbital Silver Earrings, $34 from gypsy studio.
Quilter's Strips drawing, $18 from Aunty Cookie.
Vintage Pillowcase, $6 from The Cherry Chic.
Felted Wool Beads, 14 for $11 from Smika.
Girl's Play Dress, $35 from kid a collective.
Hand Screenprinted Fabric, $35 from Umbrella Prints.
Screenprinted Wood Figure, $100 from Christopher Bettig of The Mountain Label.
Wooden Safari Set, $28 from little alouette.
Chloe Ragdoll Paperweight, $14.50 from lil sprinkles.