Lovebirds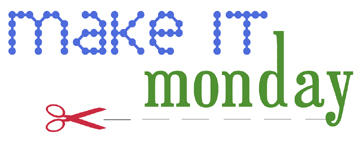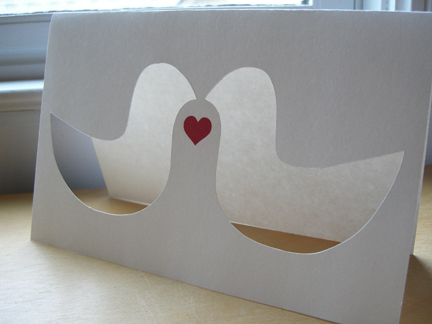 Today's project is not a recycled one, but will still help you avoid buying an impersonal, mass-produced Valentine's Day card.
Simply print the template below on card stock and cut out the birds with a craft knife. You can leave it as is, or you could glue fabric or paper in the opening as I did in the photo below.  Use spray adhesive to adhere your fabric or paper by carefully spraying the inside of the card and laying the fabric or paper down.  For thin cotton fabrics, you can use an iron-on interfacing to give them some heft.  Then cut a half-sheet of card stock and glue to the inside to cover the back of your fabric or paper.  I think this template would also work well for an appliqué project.  You might even see it as a machine embroidery design in my shop later this week!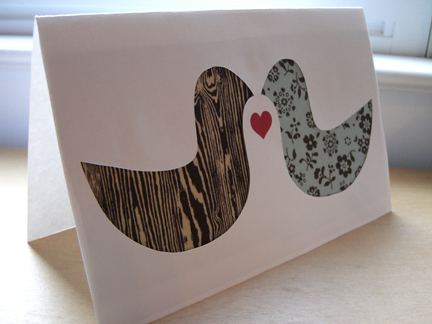 Be sure to check out all of my recycled Valentine's Day projects here.   You can also find some nice projects at Maya Made.  Add your Valentine's projects to the Make it Monday Flickr pool.
---