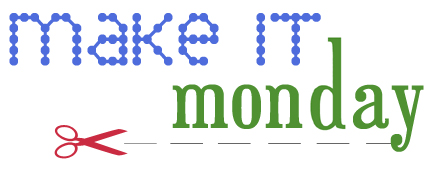 I'm adding a new feature to the blog called Make it Monday. I'll be offering free craft and sewing patterns every other Monday (maybe every week, but I'm not promising). This week I'm posting a pattern for my Superhero Cape. This can be made with the fabrics of your choice and used for a superhero, princess, magician, sorcerer, or anything else you can imagine. The cape is lined with a contrasting fabric, appliquéd with a design, and fastened by Velcro so the wee ones can take care of themselves. I used matte satin and a shiny cotton print for this cape. It seems to fit sizes 2-6, but is easily adjustable. It was tough to get a good picture of the cape because Supergirl is always on the run!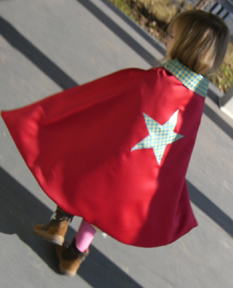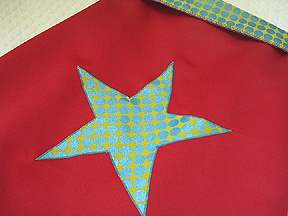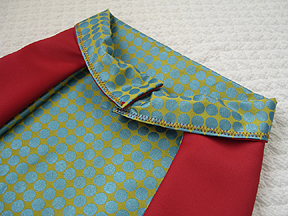 Below is the pattern file and the shape templates. I have included a star, lightning bolt, crown and heart. If anyone makes this I would love to see some pictures. I have set up a flickr group here.
Of course with any of these patterns, they are intended for personal use and not for sale!