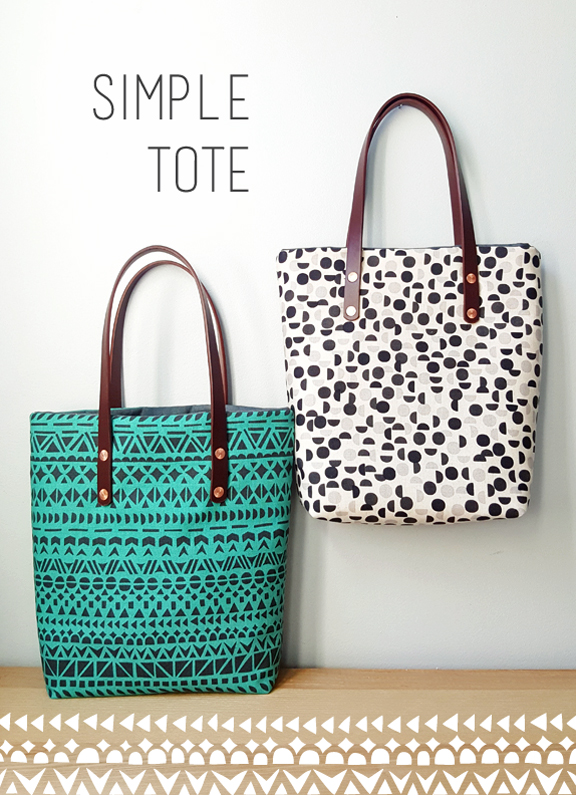 This simple tote is a sewing staple. Made here with faux leather handles and copper rivets, the bag can be adjusted to any size. Add pockets, a divider, or a key clip for extra functionality. Click here for the sewing instructions. I used copper rivets (shown on the right below), which require a few more tools, but take a look at both instructions linked below to see which you prefer. The fabric is from my Rough Cut and Monochrome fabric collections.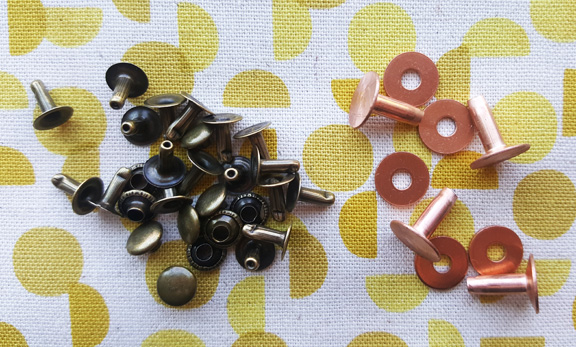 How to Install Rivets by Anna Graham for Sew, Mama, Sew.
Setting Copper Rivets from Tandy Leather.