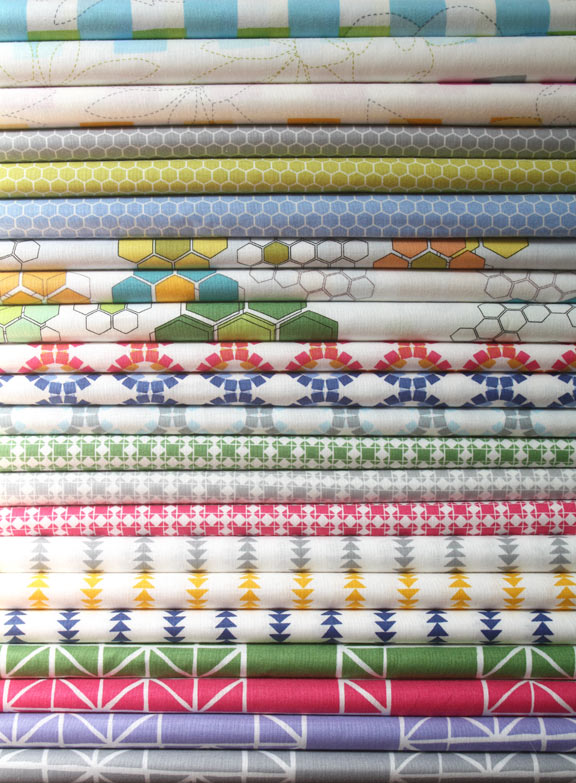 It's here! My Quilt Blocks collection for Moda came in the mail today. You can tell from the light that I took the photos late in the day, but you get the idea. In addition to the designs pictured above are these prints that I got back in the fall. Should be hitting your local quilt shop in the next few weeks. Ask them about it! I'll be making stuff here throughout the month, so sorry if I bombard you with it, but I am really excited!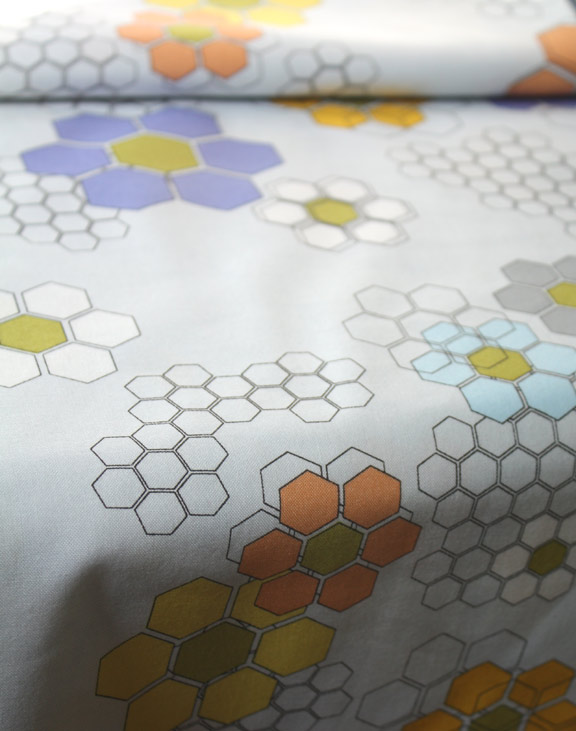 The Flower Garden print in shade is one of my favorites.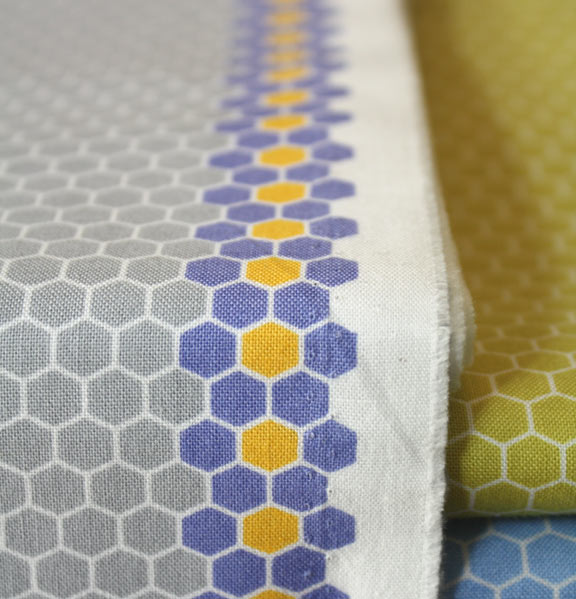 The Hexagon Dots print has little hex flowers on the selvedge.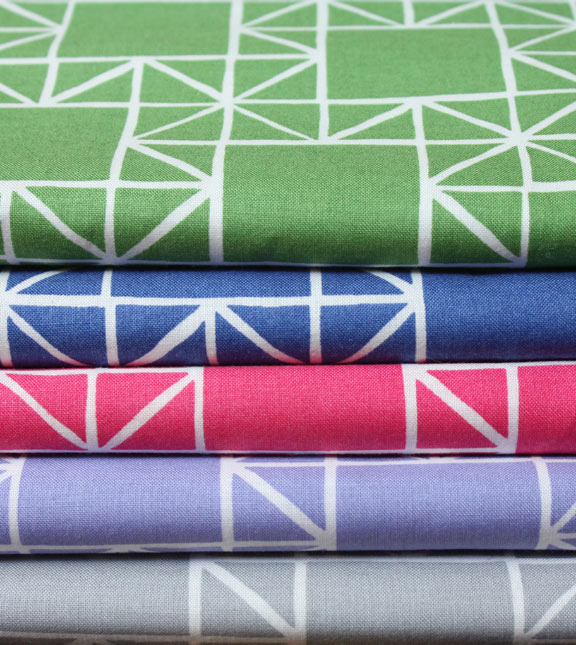 The Stars pattern is available in five colors and would make a great backing for a quilt.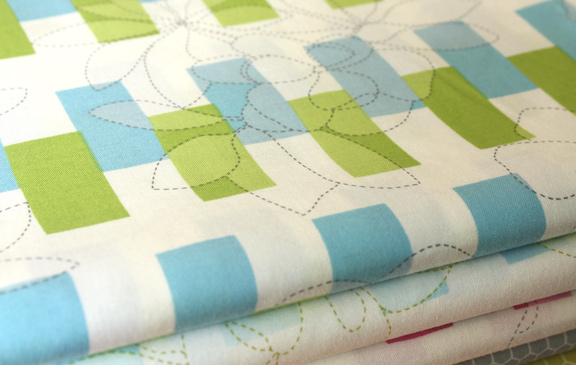 Here's the Magnolia Road print.
I've stacked these up and added solids to possibly use in a baby quilt. I'm off to make something!