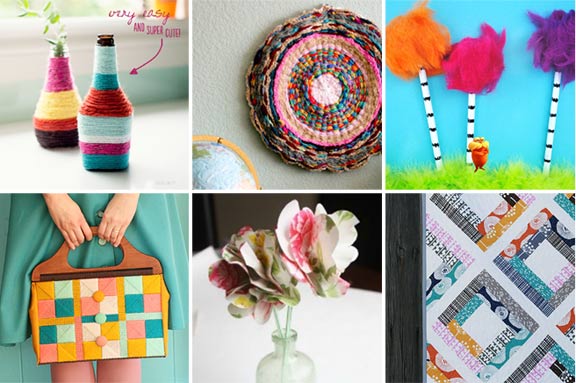 Yarn Wrapped Bottles from Penelope and Pip.
Woven Finger Knitting Hula Hoop Rug from Flax and Twine.
Truffula Trees from Zakka Life.
Needlepoint Purse from Danielle Thompson for CRAFT.
Paper + Straw Flower Tutorial from Just Lovely for Gussy Sews.
Garden Trellis PDF Quilt Pattern, $8 from Fresh Lemons Quilts.