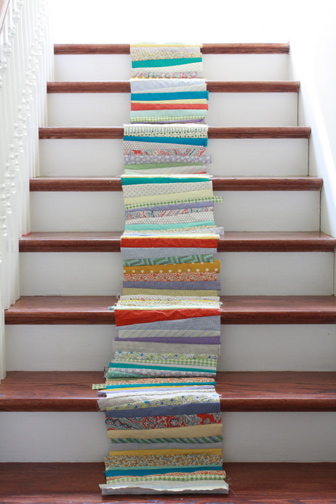 Exciting news! I'm working on a follow-up to 1, 2, 3 Sew. The new book will be called 1, 2, 3 Quilt and — you guessed it — it will be all about quilts, including quilted and patchwork projects! I'm excited to be working with Chronicle Books again. This book will be geared towards beginning quilters and those with more experience who are looking to try new designs and techniques.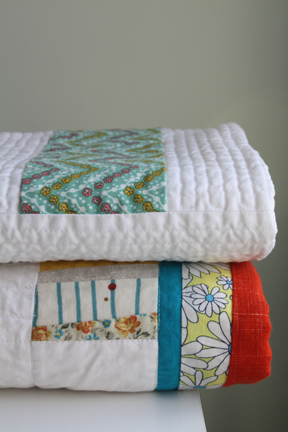 I just finally finished up a couple of quilts I've been working on for a while (not for the book). One is the Crossed Quilt Block that I wrote about last spring and another is a baby quilt. On the crossed quilt, I made the quilting in a wonky pattern just like the crosses. I've got a new free motion machine that I've enjoyed working with and am loving the handmade look it creates and am enjoying the quilting process, but still not a fan of binding quilts. But I love the puckered look of a freshly washed quilt.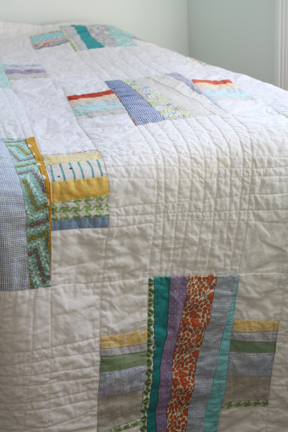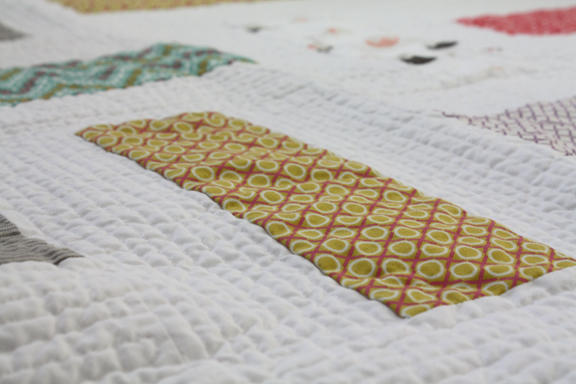 The book will include some very finished, manicured looking quilts as well as those with a more handmade aesthetic. So I'm curious — what kind of quilts do you like? What would you like to make? Modern, traditional — a mix? What techniques do you most want to learn? What are you afraid to try? I'd love to hear your thoughts and suggestions as I'm working on the book. The book will be available in Fall 2013!