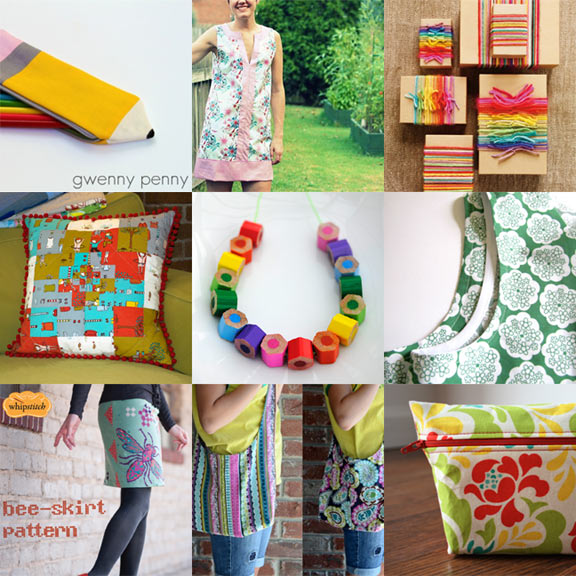 Pencil Pouch from Gwenny Penny.
Colorblock Tunic from Growing Home.
Gift Wrap Ideas from Babble.
Little Apples Pillow from Thomas Knauer for Sew, Mama, Sew!
Colored Pencil Jewelry from Mini Eco for Design Mom.
Finishing an Edge with Bias from The Haby Goddess.
Bee Skirt Pattern from Whipstitch Fabrics (with Melody Miller's Ruby Star Spring).
Reversible Sling Bag from Crap I've Made for Skip to my Lou.
Makeup Bag from Sew Like My Mom.