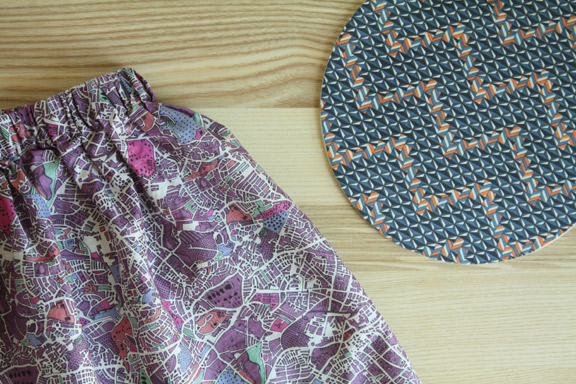 I haven't gotten much sewing done lately, but I did manage to make a few skirts for my older daughter, one with this fantastic Liberty Tana Lawn print that I bought from B & J Fabrics when we were in New York last month. I must admit that I was a little awestruck by their huge Liberty selection.
And I re-covered my worn out mouse pad using this tutorial that I did a couple of years back. Worked perfectly! I ordered that Liberty print last year from Purl Soho.
You can find the pattern for the girls' reversible Change Your Mind Skirt as shown below in 1, 2, 3 Sew. If you're using a Tana Lawn print, just be sure to use some thin interfacing to make the fabric opaque.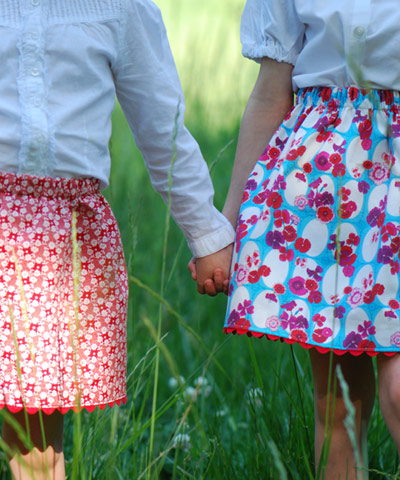 Photo by Laura Malek.