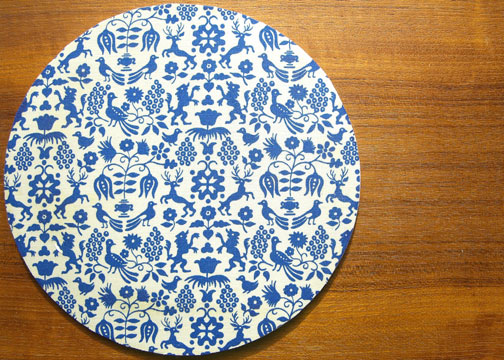 We had a dingy looking mouse pad bought from IKEA for $1.  It was time for a makeover.  I'm sure there are plenty of tutorials out there for this project, but here's how I covered this old mouse pad with vintage fabric.  So simple and easy.
Supplies:
old mouse pad
fabric scrap
rotary cutter and mat
spray adhesive
fray check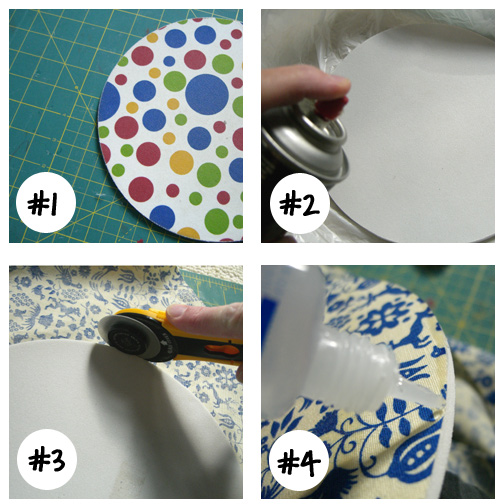 Remove old fabric from the top of the mouse pad by gently peeling it back.  If it doesn't pull off easily, you can just add your fabric right over the top.
Spray the adhesive onto the top of the mouse pad and press onto back side of fabric.
Trim around the edges with the rotary cutter.
Squeeze a little fray check around the edges to prevent fraying.  Allow to dry.