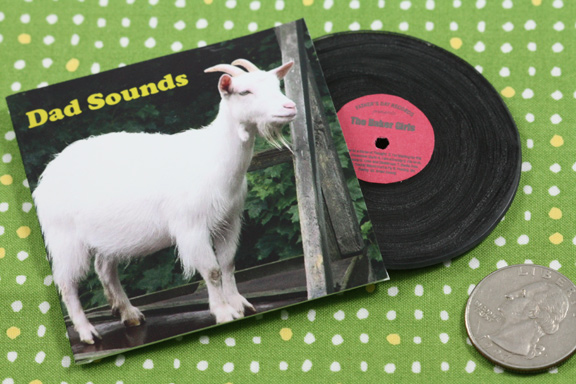 More miniature stuff! This is a completely non-functional, somewhat strange craft, but here goes. My husband is an avid record collector and we're getting him a record store gift certificate for Father's Day, so I thought it might be fun to make some tiny vinyl records to go with the gift!
I made the version above after the Pet Sounds album from the Beach Boys. The goat photo was borrowed from the internet, but I wish I'd had time to get to the girls to the petting zoo to get a photo. Then I just changed the names of some songs by bands he likes ("December Gurls" references the Big Star song, but December because our daughters were both born in that month). Once you start substituting the word "Daddy" for other words in song titles, things can get pretty strange.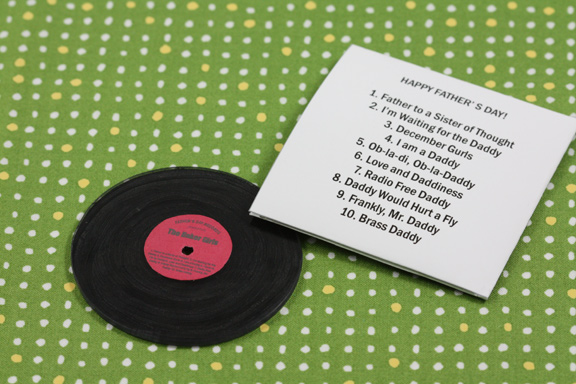 You can see the cute version made by my younger daughter in my post on Alpha Mom, along with the instructions and template. My older daughter is busy thinking up all kinds of funny song titles for hers that we'll finish up in the next few days (like the soon-to-be hit "Daddy is Not Stinky").