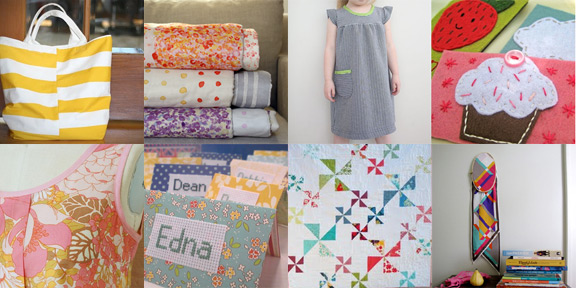 Beach Tote Bag from Say Yes to Hoboken.
Lap Duvet from The Purl Bee.
Playdate Dress from Craftiness is not optional.
Felt Magnets from Everything Etsy.
Sorbetto Tank Top from Colette Patterns for Grosgrain.
Cross Stitched Place Cards from The Making Spot.
Windy Days Quilt from Sarah B Designs for Moda Bake Shop.
Vintage Scarf Display Idea from You Sentimental Idiot for Poppytalk.