Continuing our wedding theme, today's post is from my friend Sarah Moye, who has started a lovely new design blog called Keen & Fitting, where she writes about simple and elegant spaces. Sarah and her husband Will had a beautiful wedding in a small beach town, despite the arrival of an uninvited tropical storm. Here are some inspirational ideas from Sarah:
______________________________________________
Hello! I'm delighted to stop by The Long Thread for a visit today. And what a fun topic. I'm going with a twist on tradition (as today's brides and grooms often do): Something bold, something true, something billowed, your own brew.
Something bold: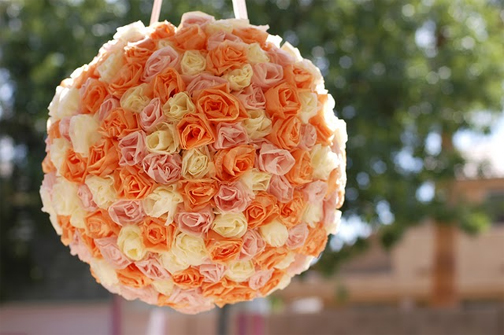 I love the idea of a bold, colorful piñata in the midst of an otherwise subdued wedding. What a fun touch for guests (especially the kiddos) and, perhaps, a great stress buster for weary party-planning brides and grooms. With a piñata in play, everyone will have a smashing good time!
Click here to learn how to make this tissue rose piñata from Kate Landers Events. Note: If you've got a disco theme going, check out Confetti System's metallic fringe piñatas for more flashy DIY inspiration. And visit the Martha Stewart site (fourth video down) to watch Confetti System's Julie and Nick make fringed favor boxes.
Something true: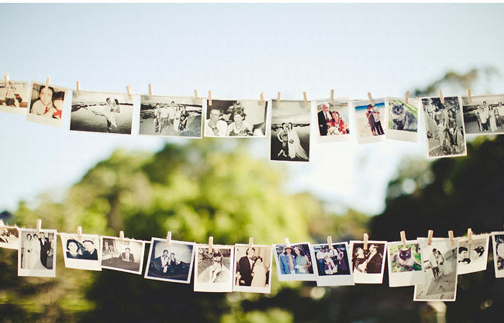 Australian couple Megan and Ross incorporated a clothesline of photos of friends and family members in their garden wedding décor. I love this DIY wedding project because as you're putting it together, you enjoy the added benefit of reflecting on fun times. The most challenging (but rewarding) part of this project is gathering up the photos; the only supplies needed are twine and wooden clothes pins.  Be sure to include a few photos documenting the true love of you and your mate! Alternatively, you can make it a wedding day DIY project for your guests: Megan and Ross had a Polaroid camera on hand and asked guests to snap their own photos and pin them to the line.
This couple seemed to understand the true meaning of the day—they played croquet and badminton with their guests before the wedding! See more of their celebration here.
Something billowed: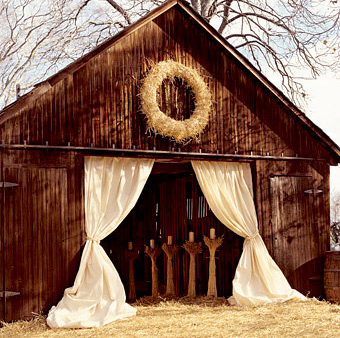 I love rustic weddings that make use of just a few simple elements to soften the scene. At this barn wedding (featured in Modern Bride magazine), billowed, muslin curtains at the entry doors lend a dramatic and romantic effect and are reminiscent of a beautiful, billowy wedding gown. Muslin happens to be an inexpensive fabric that is widely available at fabric stores and craft shops; click here for a no-sew muslin curtains tutorial from The Feathered Nest.
Your Own Brew: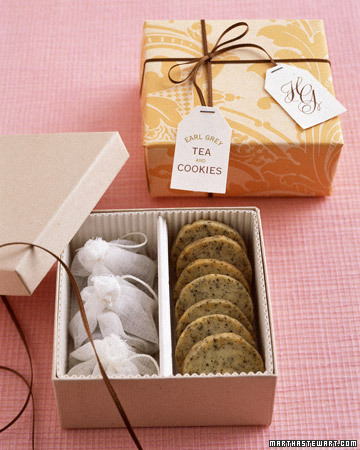 Consider your own special tea recipe as a wedding favor or to serve at a high tea-themed wedding. As a nod to the "something old" tradition, you could box your signature tea blend gift with a vintage silver tea strainer. Or, send guests home with tea and cookies. Click here for instructions on crafting this charming tea favor from Martha Stewart Weddings. Get started on your custom brew with this indoor herbal tea garden from Living Whole Foods.
Another bespoke brew option: beer! This DIY project requires advance planning but can be fun—you can even design your own labels. Learn more here.
Best wishes and happy planning!