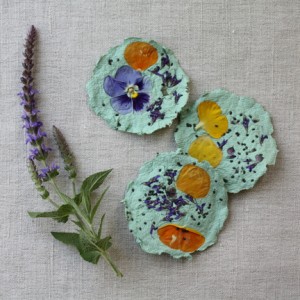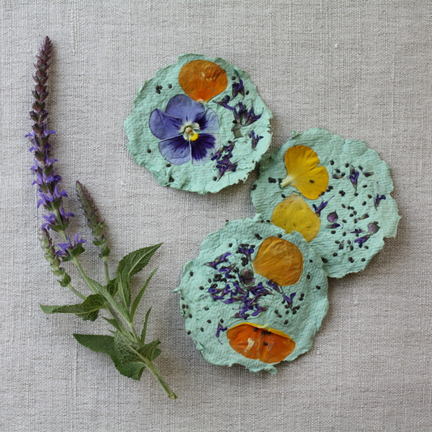 Spring is here! If you've been following my blog for a while, you'll know that I was debating the next step for this site. Good news! I've hired an intern who will be helping me. Her name is Gigi and she's helped me put together this round-up of crafts! I think she did an excellent job finding great projects for you. So, thanks to Gigi, here are 50 projects to get you ready for warm weather and sunny days ahead.
Easter
Bunny Bowling (my project for Etsy's The Storque.)
Paper Bag Bird's Nest from Alpha Mom.
Peeps Bunting from Dana for V & Co.
Chocolate Surprise Eggs from Not Martha.
Easter Egg Diorama Music Box from Matsutake.
Grow Your Own Easter Grass from Zakka Life.
Crocheted Flower Cards from Floral Showers Crafts.
Fabric Easter Basket from Vanessa for Moda Bake Shop.
Felted Egg from WoolPets.
Pressed Plants from The Crafts Dept.
Easter Basket idea from Oliver + S (adapted pattern).
Fuzzy Easter Chicks and Mini-eggs from The Purl Bee.
Sparrow's Nest from The Purl Bee.
Bunny Finger Puppets from The Purl Bee.
Clothing & Accessories
Spring Hoodie from The Purl Bee.
Popsicle Ruffle Top from Living with Punks.
April Showers Scarf from The Purl Bee.
Bicycle Bucket from Noodlehead.
Honeycomb Smocking from Craftastical.
Petticoat from Alissa Burke.
Playful Pinwheels from Paper n Stitch.
Leaves and Branch Brooch from Maya Made.
Girls Spring Mini-Tote from Betz White.
Handkerchief Mother's Day Card from Khali for Bloesem Kids.
Deer Button Brooch from Cut Out and Keep.
Spring Ruffle Top from Made by Rae for Sew, Mama, Sew!
Rose Petal Tee from Kayte Terry for Etsy How-Tuesday.
Quilted Garden Tote from Alissa for Sew, Mama, Sew!
Bamboo Handled Purse from Little Birdie Secrets.
String Thing summer hat from Jezze Prints.
Smocked Sundress from Heather Ross for Martha Stewart.
For the Home
Bird Feeder from Design Sponge.
Wind Sock from Daisy Janie.
Child's Tent from Meg for Sew, Mama, Sew!
Birdie Pattern from Scandinavian Stitches for Sew, Mama, Sew!
Ruffle Garland from Kojo Designs.
Toadstool from Tao of Craft.
Pinwheel Garland from Simple Crafter.
Flowers & Gardening
Poppy Boutonniere from Grosgrain.
Tattered Flowers from Sew4Home.
Paper Seed Pots from Pickles.
Seeded Paper Pouches from Design Sponge.
Chalkboard Planting Pots from Design Sponge.
Plantable Paper from Alpha Mom.
Paper Daffodils from Alpha Mom.
Pom-Pom Branches from The Crafts Dept.
Garden Markers from Bunny Tales.
Scrap Cards from mmmcrafts.
Wallflowers from Dana of Made.
Flower Pinwheel from Heather Bailey.