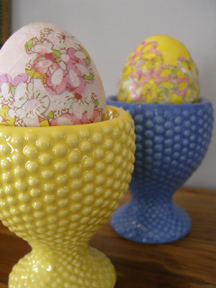 Here are some of the eggs we made over the weekend. I mentioned these techniques in my post a few days ago. Pictured above are decoupage eggs. We just used a flower hole punch, patterned paper and school glue.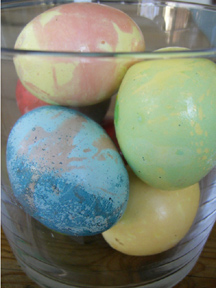 Marbleized eggs. Made by dyeing the eggs, then rolling them around in a pan with dye of another color mixed with oil.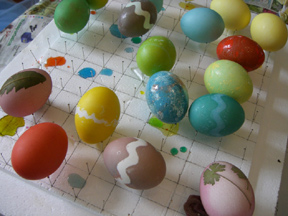 Martha Stewart's drying rack idea. I think that a cookie cooling rack would work just as well. You can see we used ric-rac on some of the eggs. Just wrap it around the egg and tie with pantyhose.