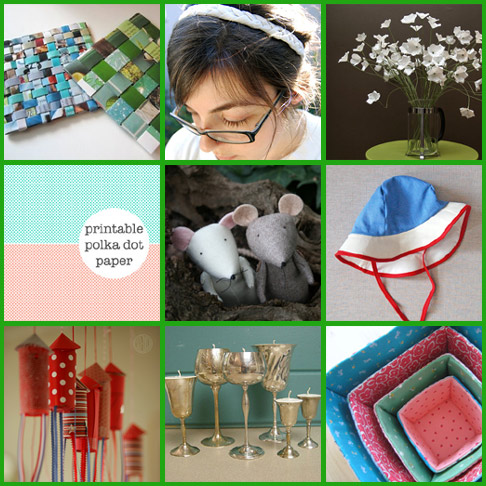 Recycled Magazine Coasters from How About Orange.
Quick Braided Headband from Heart of Light (link via Cucumbersome).
Elegant Parchment Flowers video from Jeffery Ruddell for Etsy's How-Tuesday.
Free Printable Polka Dot Paper from Creature Comforts.
Mouse Softies "Jofus and Lally" from RicRac.
Fourth of July Baby Sunhat from The Purl Bee.
Fourth of July Party Poppers from Brenda Ponnay for Alpha Mom.
How to Make Silver Goblet Votives from Sunset (link via Craft Stew).
Nesting Boxes from Oh, Fransson! for Sew, Mama, Sew!