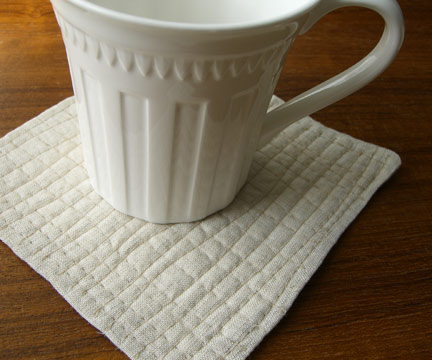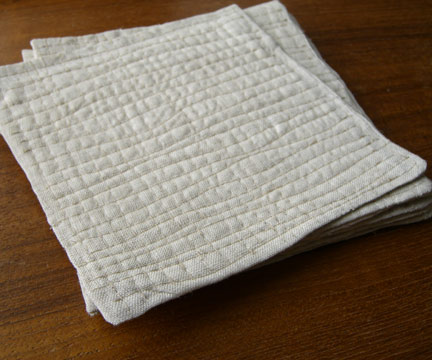 A day late, but here's a tutorial for some crooked coasters.  Do you like to sew?  And sew and sew?  I found these very relaxing to make.  I used linen for these, which made them extra wonky.
Click on photo below to view the .pdf file with instructions.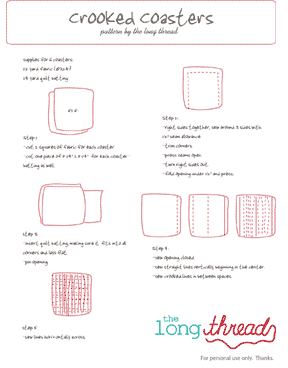 Oh, and by the way — you might have noticed some changes around here.  In addition to the new look, there are a lot more links to other sites and crafty tutorials.  Browse through the categories on the left.  I'll be adding to these regularly and have lots more kids' crafts to add.  And let me know what you think!