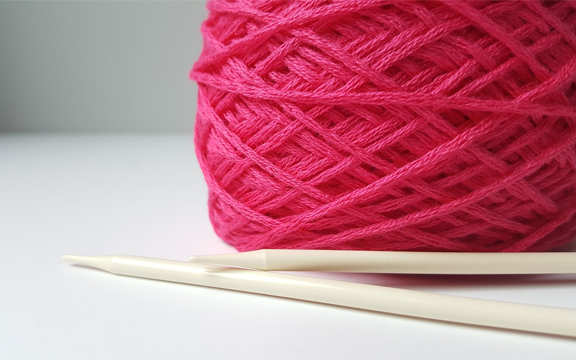 Have you heard of the Pussyhat Project yet? If that word offends you, you're not alone. I had to explain it to my daughters this fall after they saw the news.
The creators of this knitting project are reclaiming the word for female empowerment and using the color pink, "Wearing pink together is a powerful statement that we are unapologetically feminine and we unapologetically stand for women's rights." Knitters can make the hats for themselves or others to wear at the Women's March on Washington on January 21. Since crafts have traditionally been viewed as women's work, knitting as protest speaks to our collective experience.
You can find the pattern on their website or on Ravelry. The pattern is simple because you just knit a rectangle, then seam it together, so no double-pointed needles to close up the top of the hat! There are crochet and sewing patterns available too. You could even re-purpose an old sweater to sew a quick cat-eared hat. I bought this yarn locally from Intown Quilters and we'll be planning a meetup soon to knit together. Come join us!