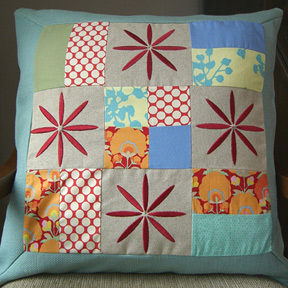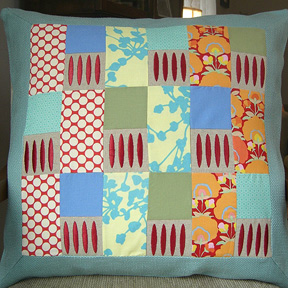 I made these pillows last week in my patchwork frenzy and just finished them last night. I embroidered the flowers and lines and sewed them in with the cotton prints. I used upholstery fabric for the border and backing so I'll need to have them dry cleaned after the inevitable jelly hands get to them.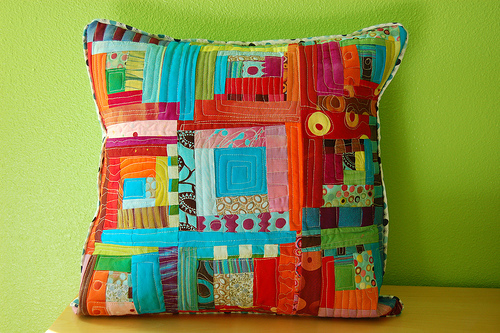 After I made these, I found this totally amazing pillow from A Stitch in Dye which is giving my pillows an inferiority complex. You can see her beautiful work on her Flickr page here and more for sale in her Etsy shop. She also has a blog here. Wow, I'm a fan! I am really in love with the hand dyed look, inspired color choices and beautiful free form quilting. These must have taken hours to make and they are really inexpensive ($40 and $42 each).
Here are a couple of other nice quilted pillows: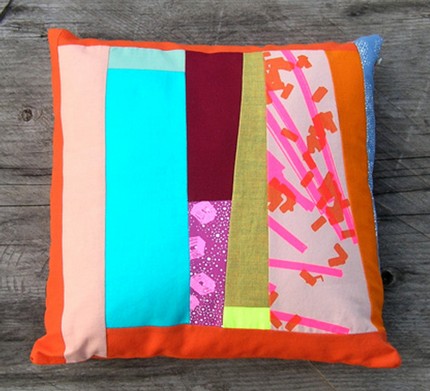 This one is from Raeburn Ink, $70.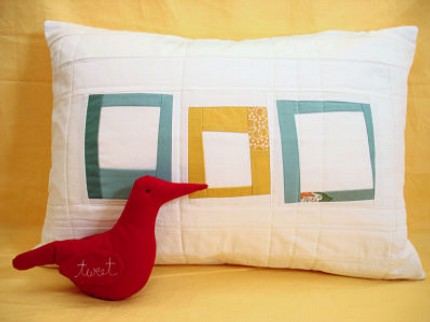 And this one by Neressa Bennett, $95.
All of these modern quilt designs make me think of the Quilts of Gee's Bend. I felt inspired when I saw this exhibition and I urge you to take a look at the patterns, color and design for inspiration even if you are not a quilter.