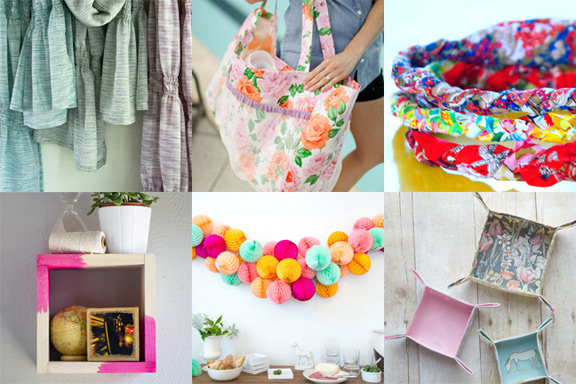 Smocked Summer Scarf from The Purl Bee.
Oilcloth Pool Tote with Mesh Pockets from Sew, Mama, Sew.
Braided Liberty Headbands from Clones and Clowns.
Tie-Dyed Wood Blocks from Whimseybox.
Honeycomb Garland from Oh, Happy Day!
Fabric Trays from Craftiness is Not Optional.
Some projects from around the web.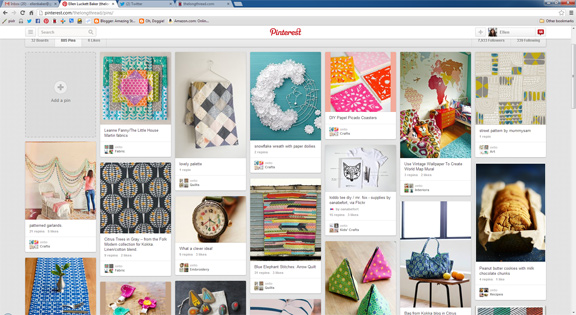 Plus, you can follow me on Pinterest to see all of the things I'm liking these days. I try to pin regularly, but also have to resist the time drain that can happen when I head over there. I also usually tweet lots of crafty links too.
This summer I seem to do more pinning and tweeting than actually making things. I'm just waiting for inspiration. I've started re-reading The Artist's Way and have begun writing morning pages. I'm pretty skeptical at the moment, but willing to try. These days it feels like what I am doing is just scratching the surface.