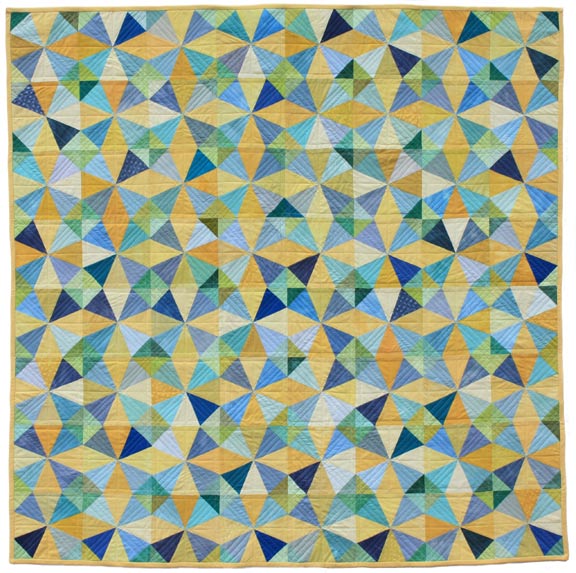 The kaleidoscope quilt I've been working on for the past several months was finally finished in time for last night's school auction. Each of the kids at the school (almost 400) dyed a square of fabric, which I cut up to make this quilt, paper-piecing each block. You can read about the dyeing process here. Of course it didn't sell for as much as I'd hoped at the auction, but I've learned not to take that personally. Just wish that all my time could have resulted in more money for the school and I will definitely not break it down to figure out my hourly rate, because that would be too disheartening.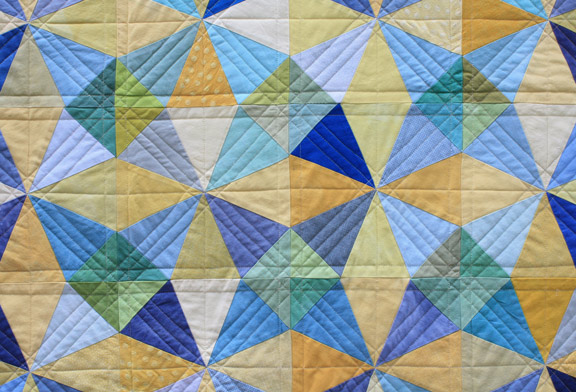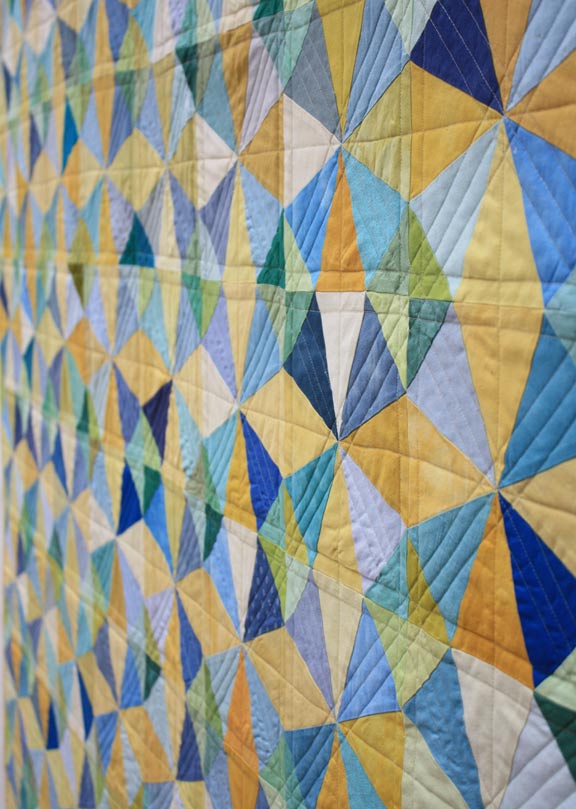 Here are my Instagram photos of the process, which I thought I'd share in case you don't follow me over there. These days I really enjoy taking photos of the process and I'm trying to take a step back and enjoy the work more, rather than focusing on the end result. You can see that I sewed the blocks together with the paper backing still attached, then wanted to speed up the process of removing them so eventually the quilt top landed in the bathtub. They do make a dissolvable paper for foundation piecing, which I will definitely try next time on a smaller project. My walking foot was skipping stitches (tried everything including tension, replacing needles, cleaning machine, etc.), so I eventually had to get a new walking foot and an adapter so it would fit my older Babylock Ellageo machine.
If you're interested in making this quilt using the foundation piecing method, I posted the templates that I created here.