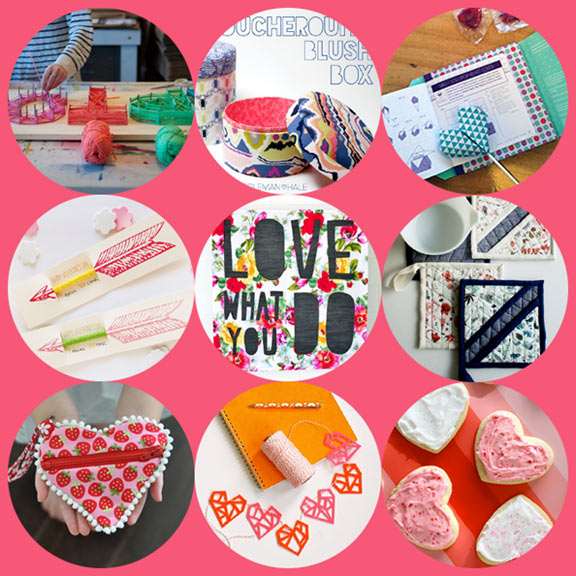 String Art Time Elapse Video from Maptote.
Boucherouite Blush Box from I Heart Linen.
Origami Heart Lollipop Covers on the Chronicle Books blog (from Party Origami).
Printable Arrow Pencil Holder Valentines from Sweet Muffin Suite.
Paper Cut Inspired Wall Art from Kollabora.
Liberty Hot Pads from The Purl Bee.
Sweetheart Wristlet from Kimberly Gladman for Sew, Mama, Sew.
Geometric Felt Heart Garland from How about Orange.
Red Hot Buttercream Frosting from Made.